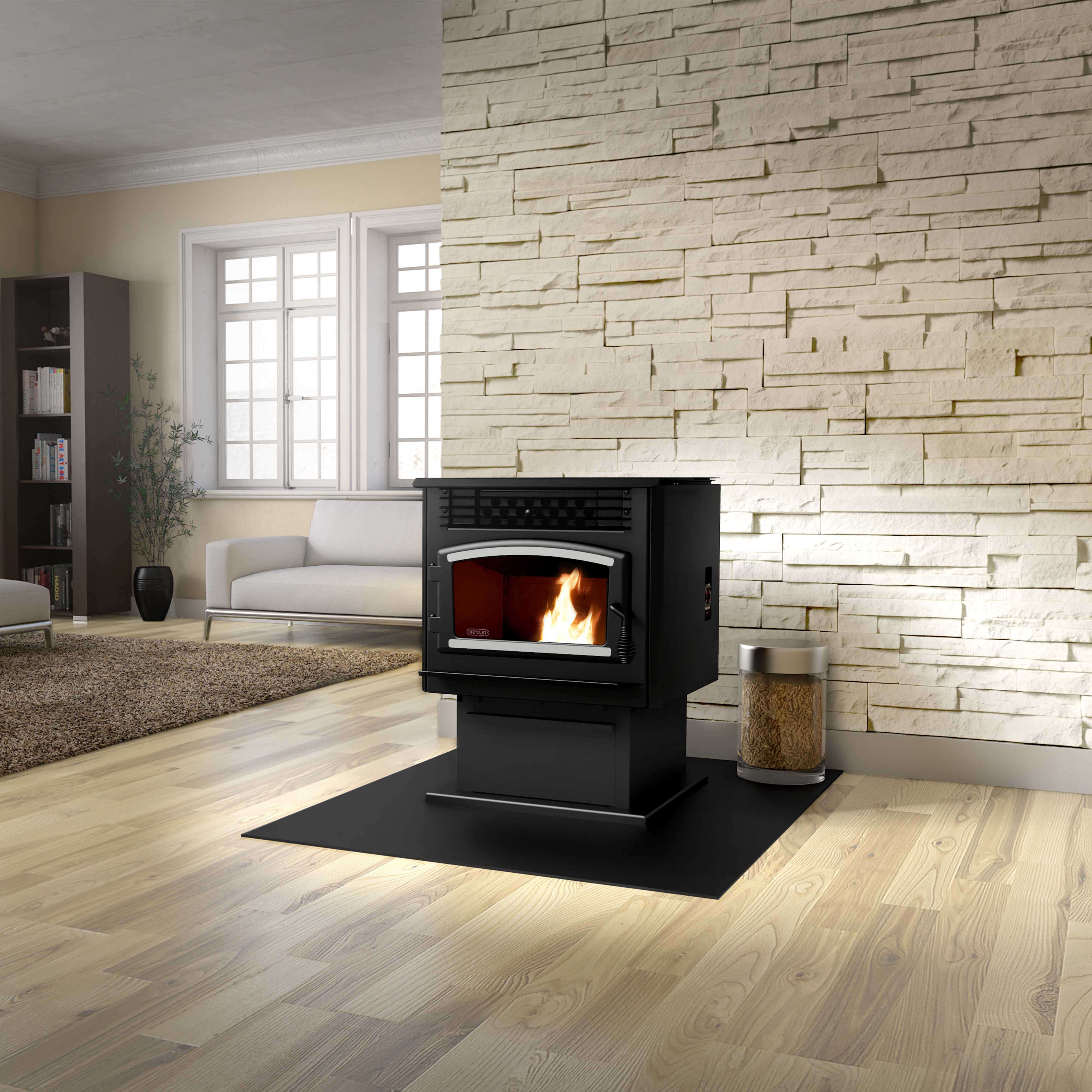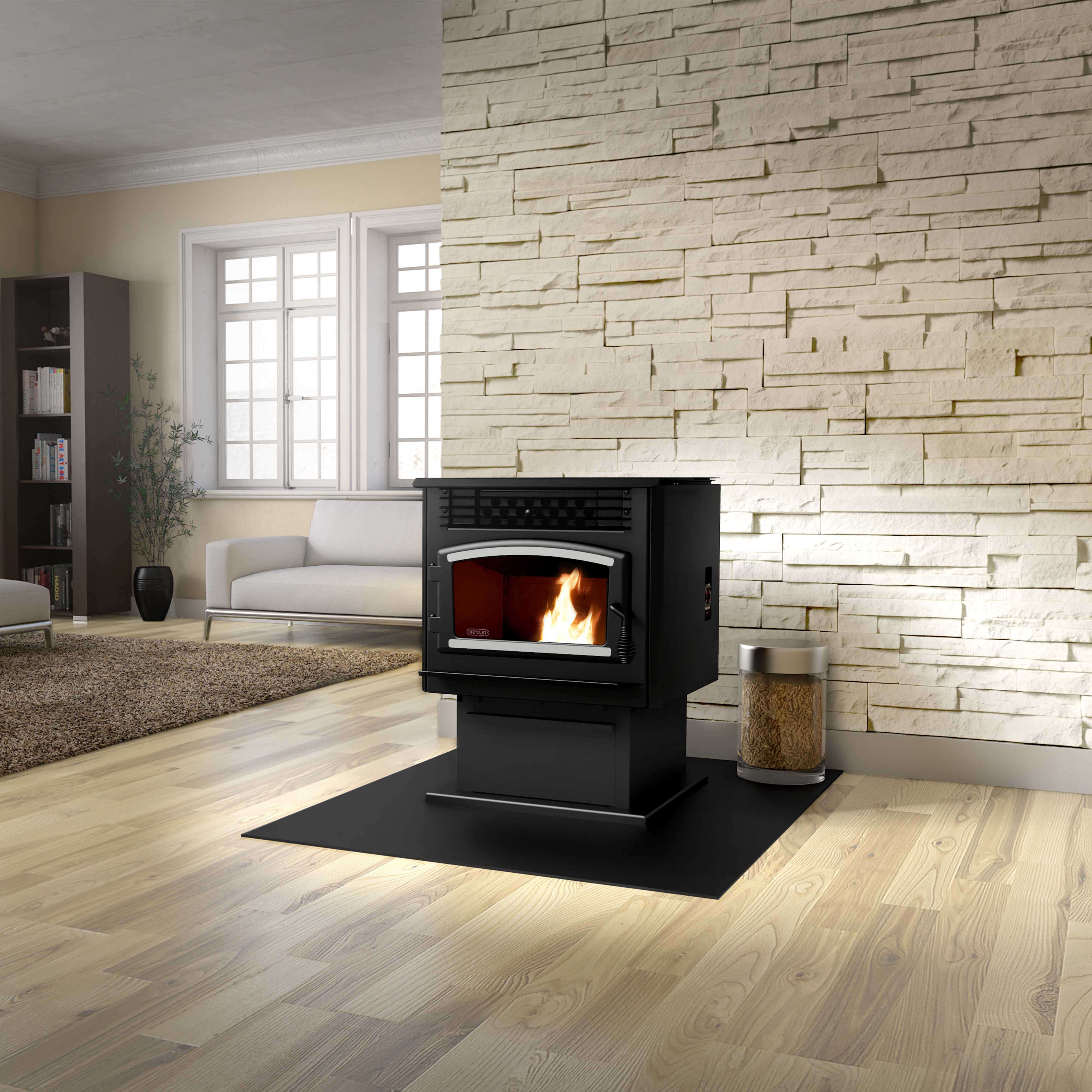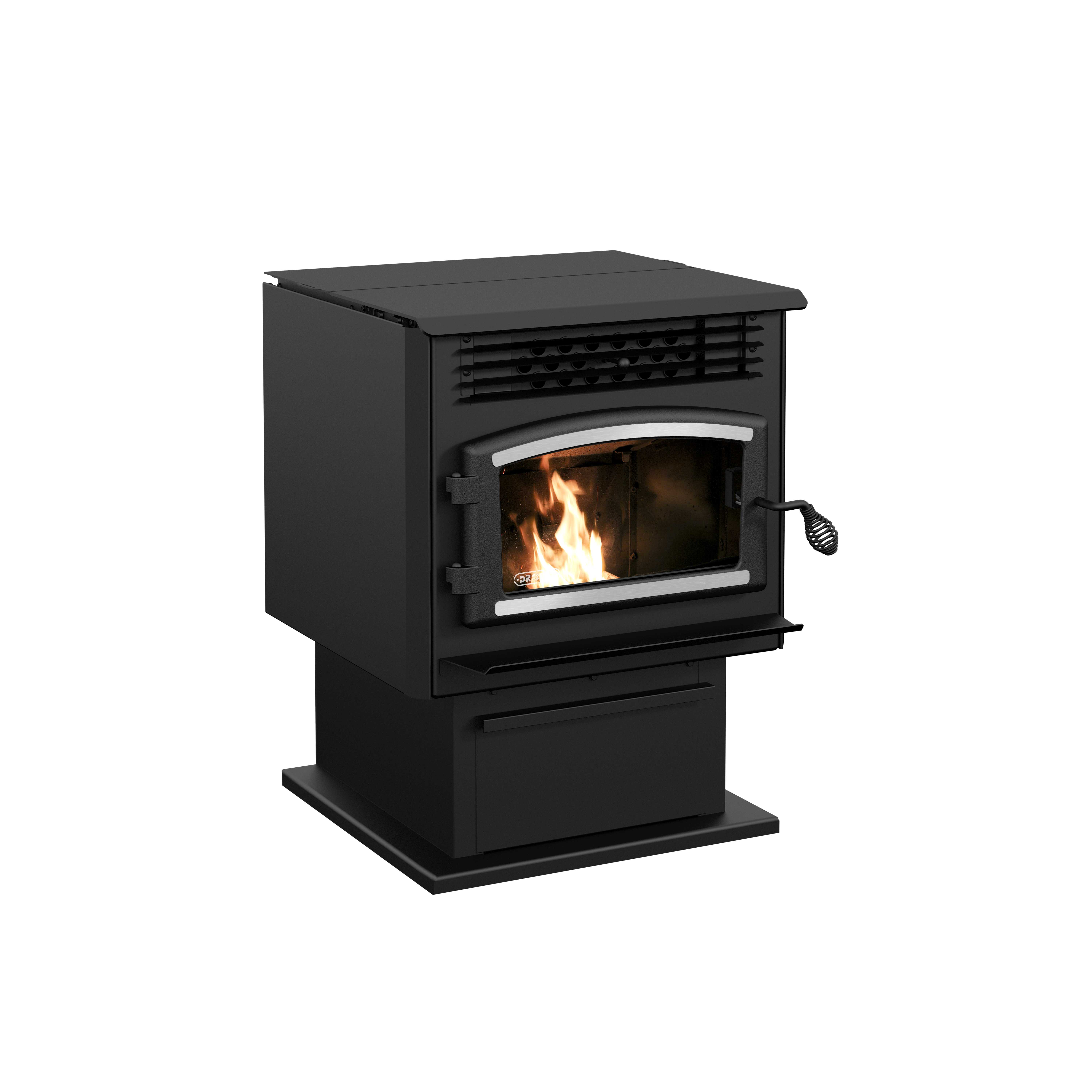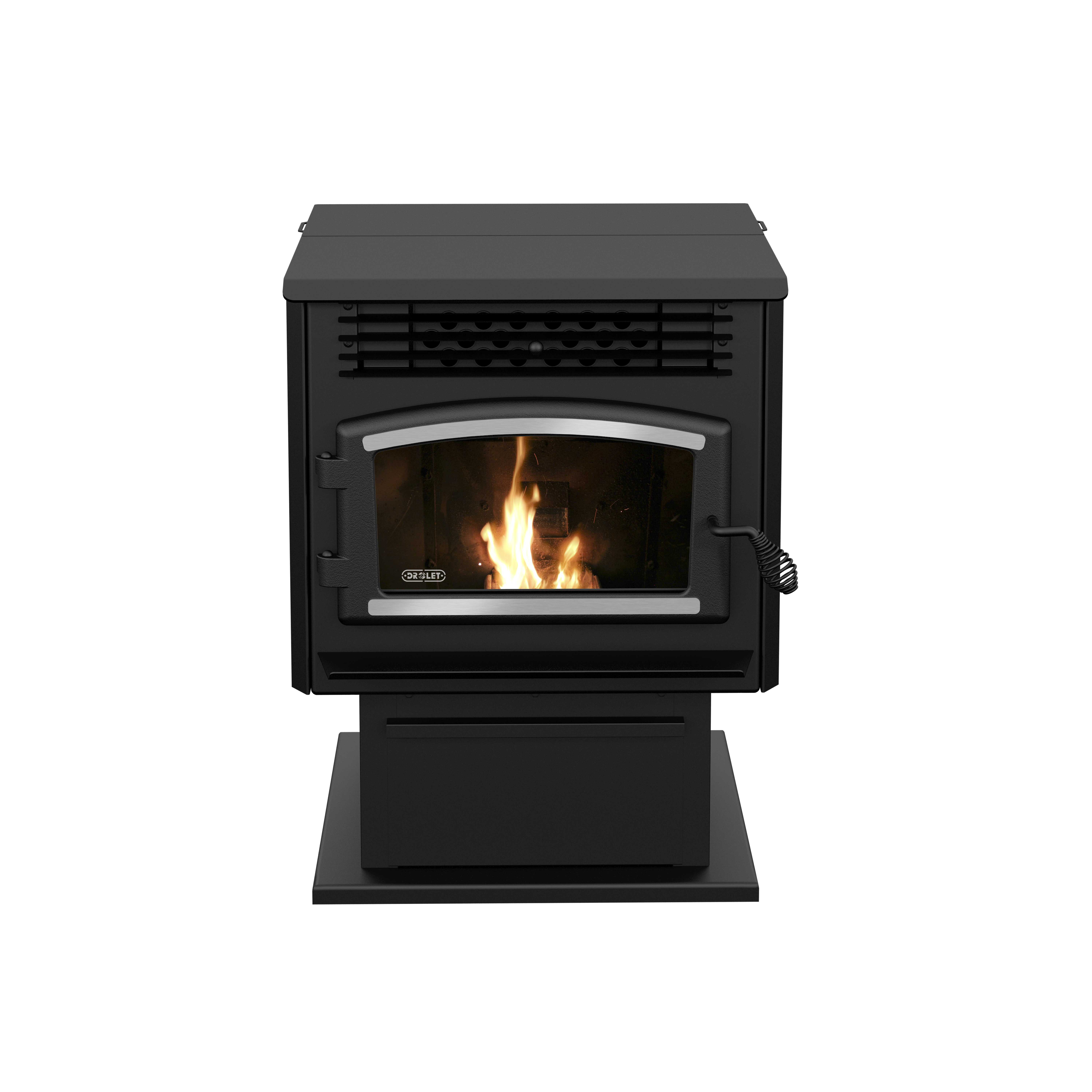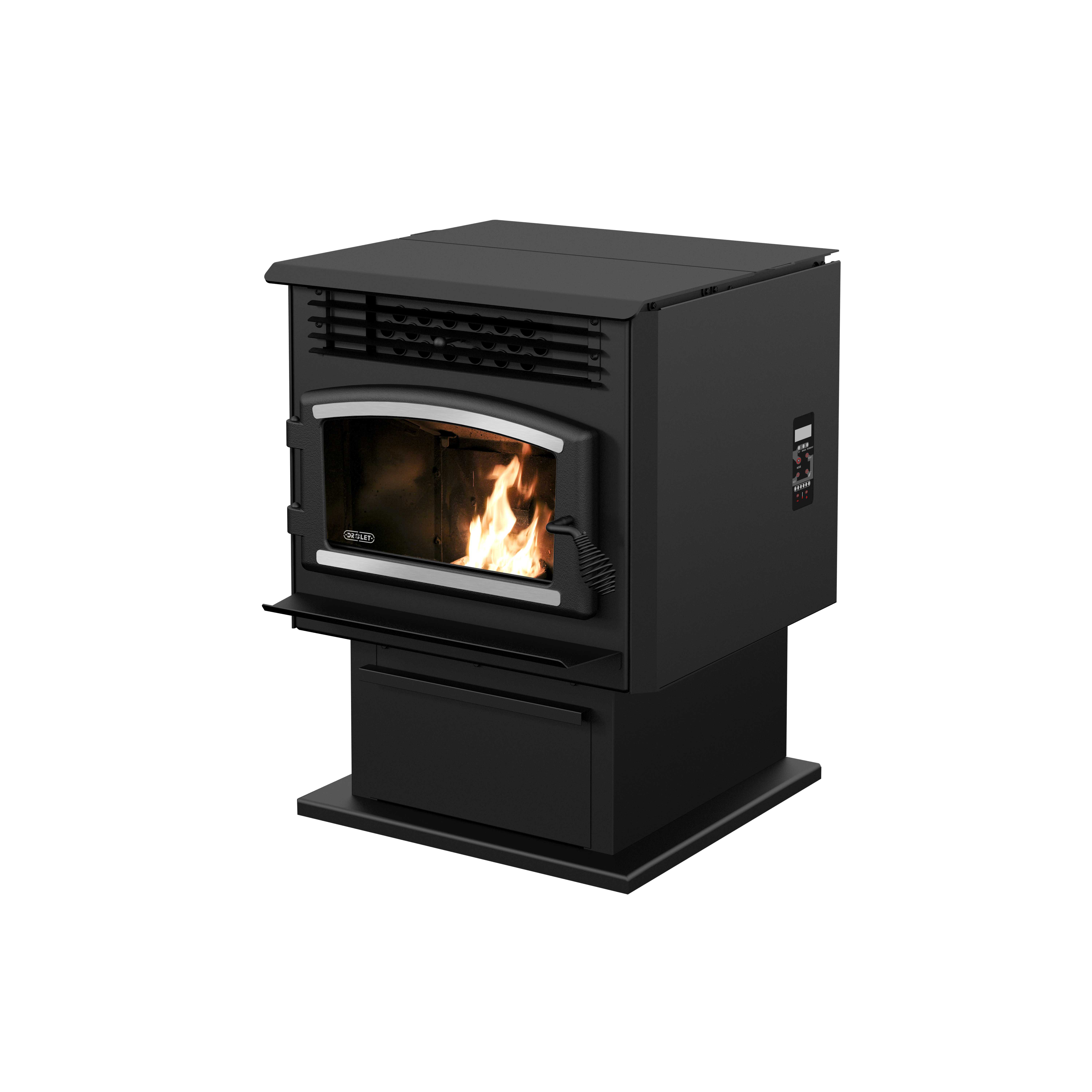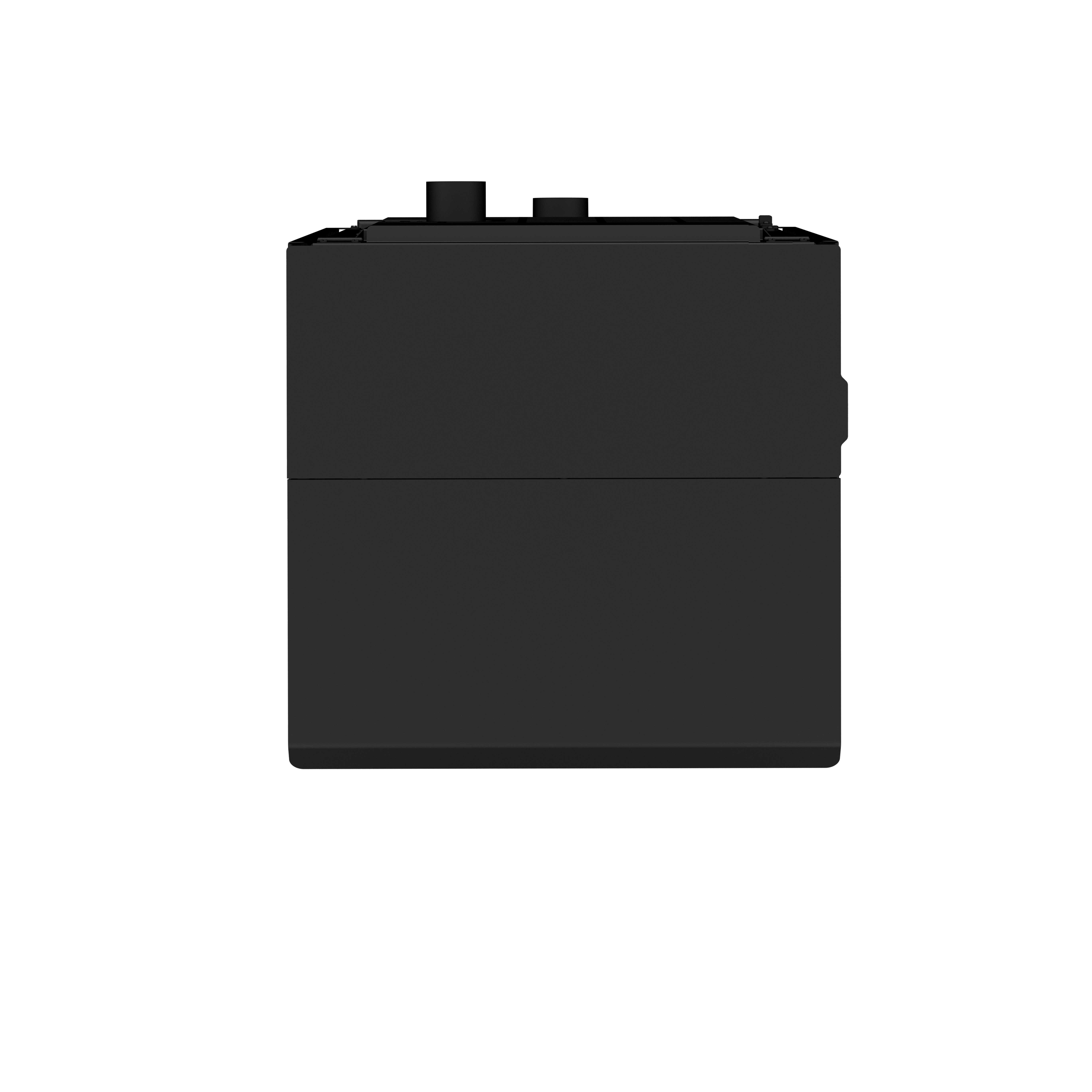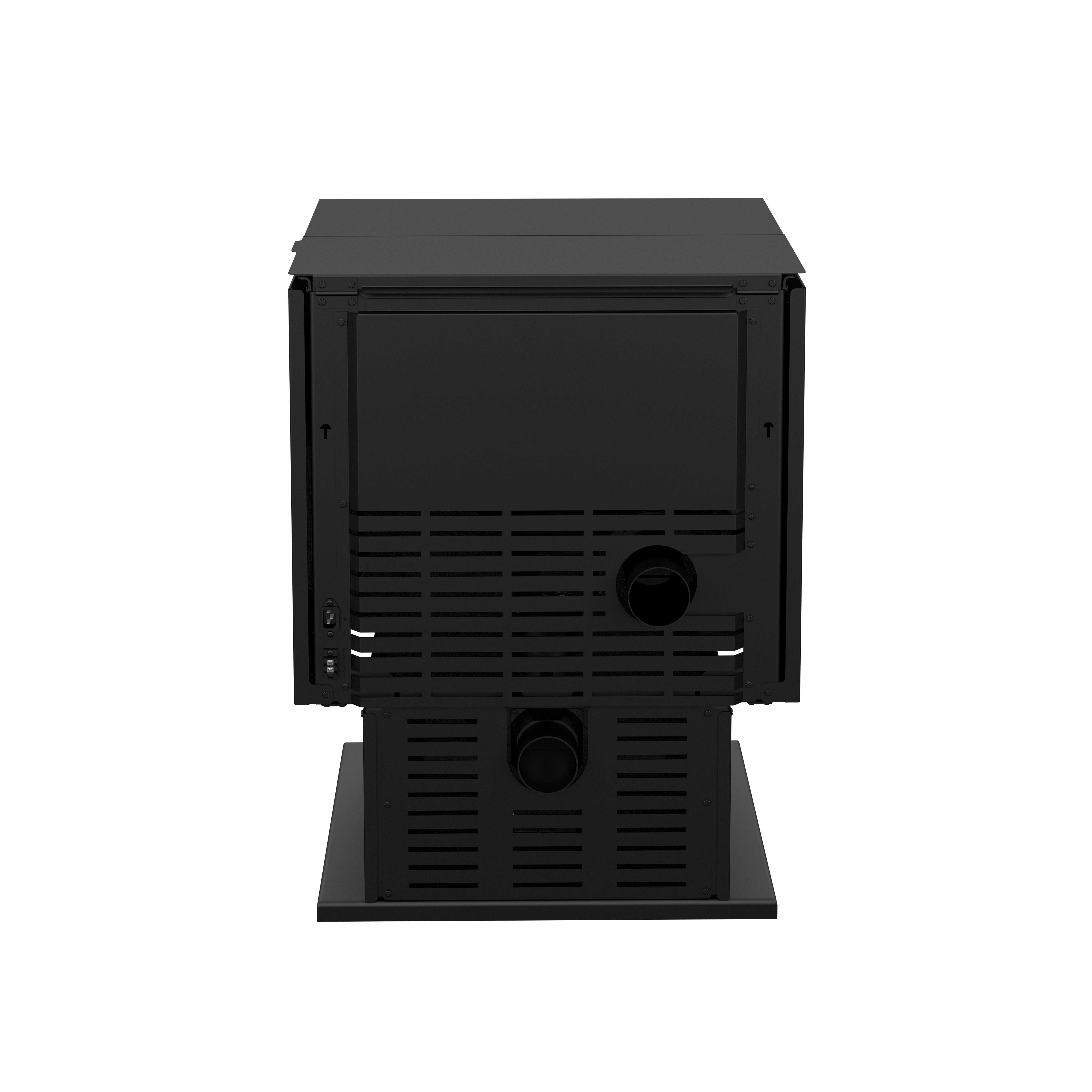 ECO-55 CT
DP00072
Recommended heating area
500 - 2,000 ft²
Size
25 1/4" W X 29 1/2" D X 32 5/8" H
Description
Easy to use and maintain, the Eco-55 pellet stove is ideal for heating spaces up to 2,000 ft². It features intuitive electronic control and easy to use thermostatic control. Cleaning is a breeze, with access to components that are removable without tools. Certified at only 0.96 g/h, the Eco-55 produces up to 39,260 BTU/h, and provides clean and efficient heating. The Eco-55 CT model is the version with brushed nickel door overlay of the classic Eco-55.
Included: blower, ceramic glass, ash lip
▪ Up to 51 hours burn time (up to 120 hours with the optional hopper extension)
▪ Hopper capacity of 60 lb
▪ Top-feed burner
▪ EPA certified
▪ Proudly made in Canada
▪ Limited lifetime warranty
▪ Certified for mobile home and alcove installation
Any installation must be done according to the data and drawings detailed in the owner's manual.

Other customers also like
Suggestions
EPA 2020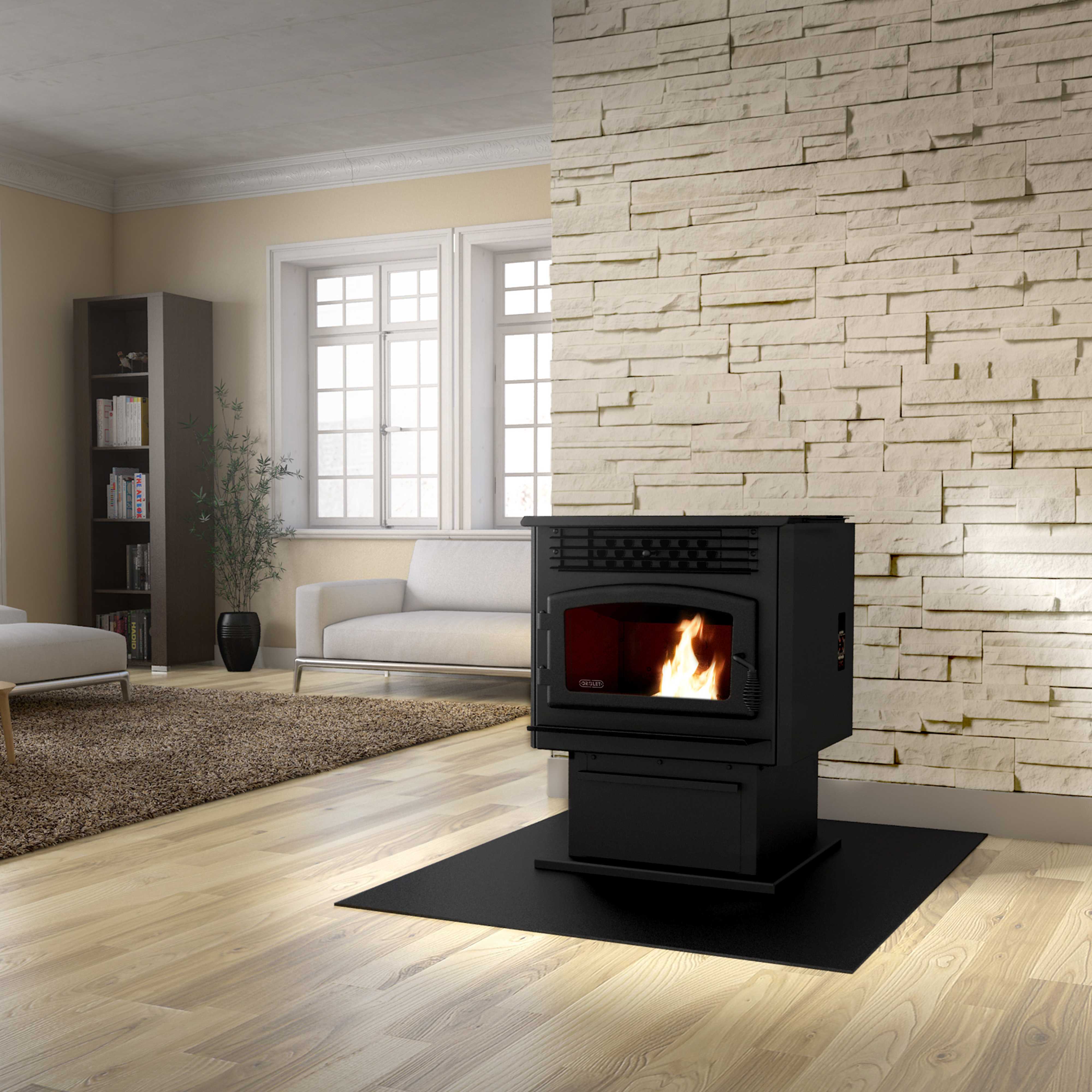 Pellet Stove | Medium
ECO-55
DP00070
$2,999.00
EPA 2020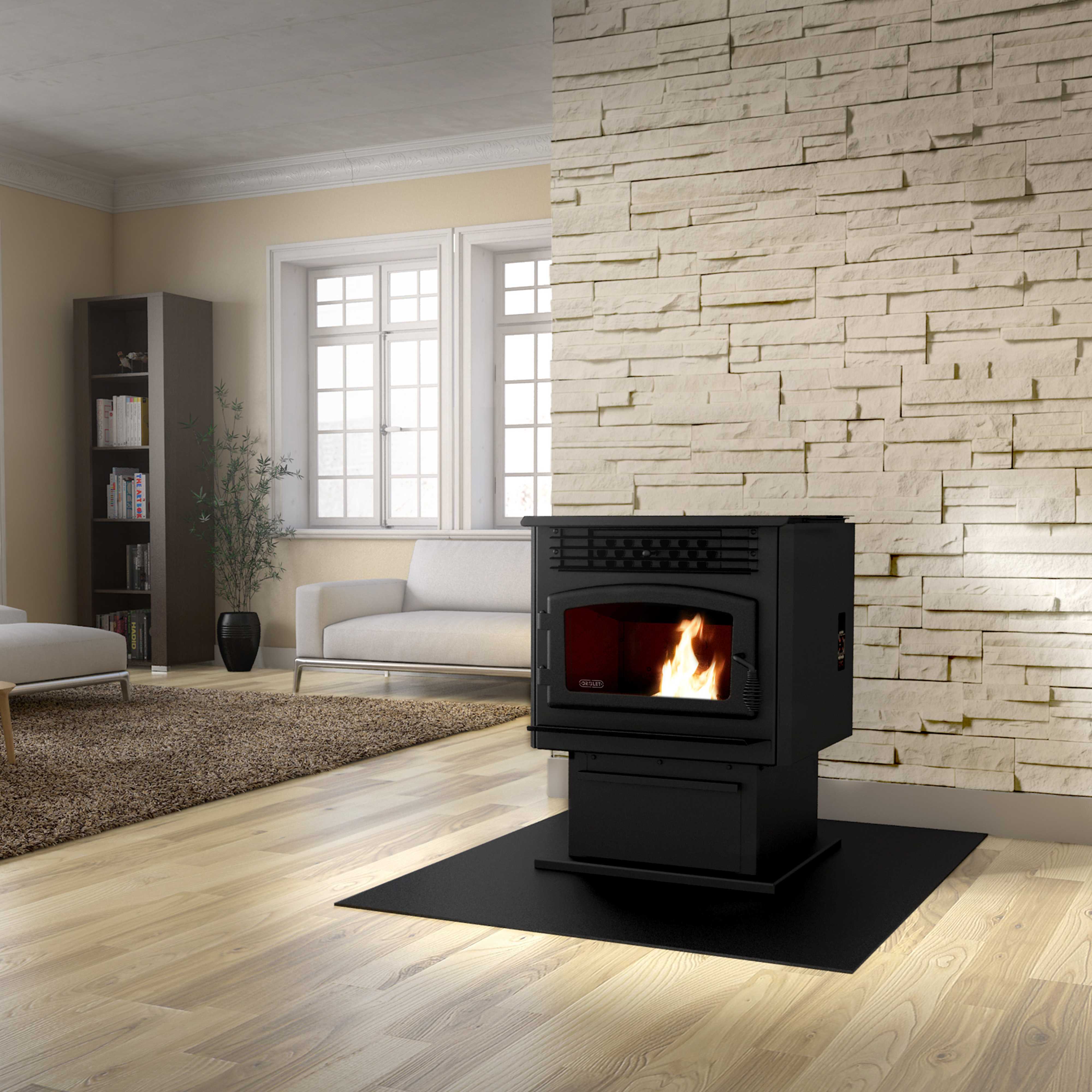 Pellet Stove | Medium
ECO-55 WITH BASEMENT KIT
DP00070KVB
$3,749.00
EPA 2020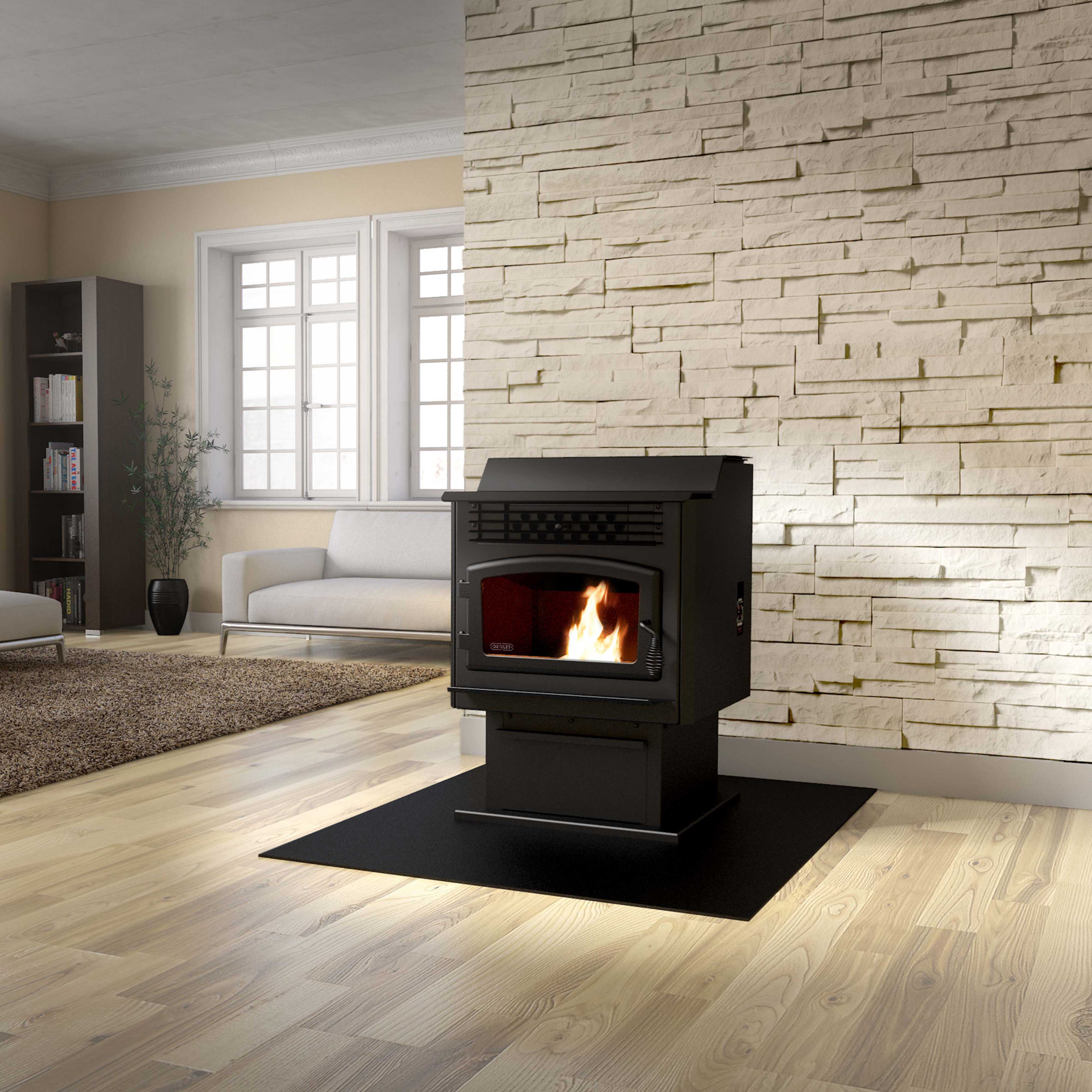 Pellet Stove | Medium
ECO-55 ST
DP00071
$3,099.00
What our other customers are saying
Review
Share your opinion with others
Your comments are important for us. Share your experience of using or installing a Drolet appliance, or even on customer service with our team!
5 ★
0
4 ★
0
3 ★
0
2 ★
0
1 ★
0
Be the first to write a review