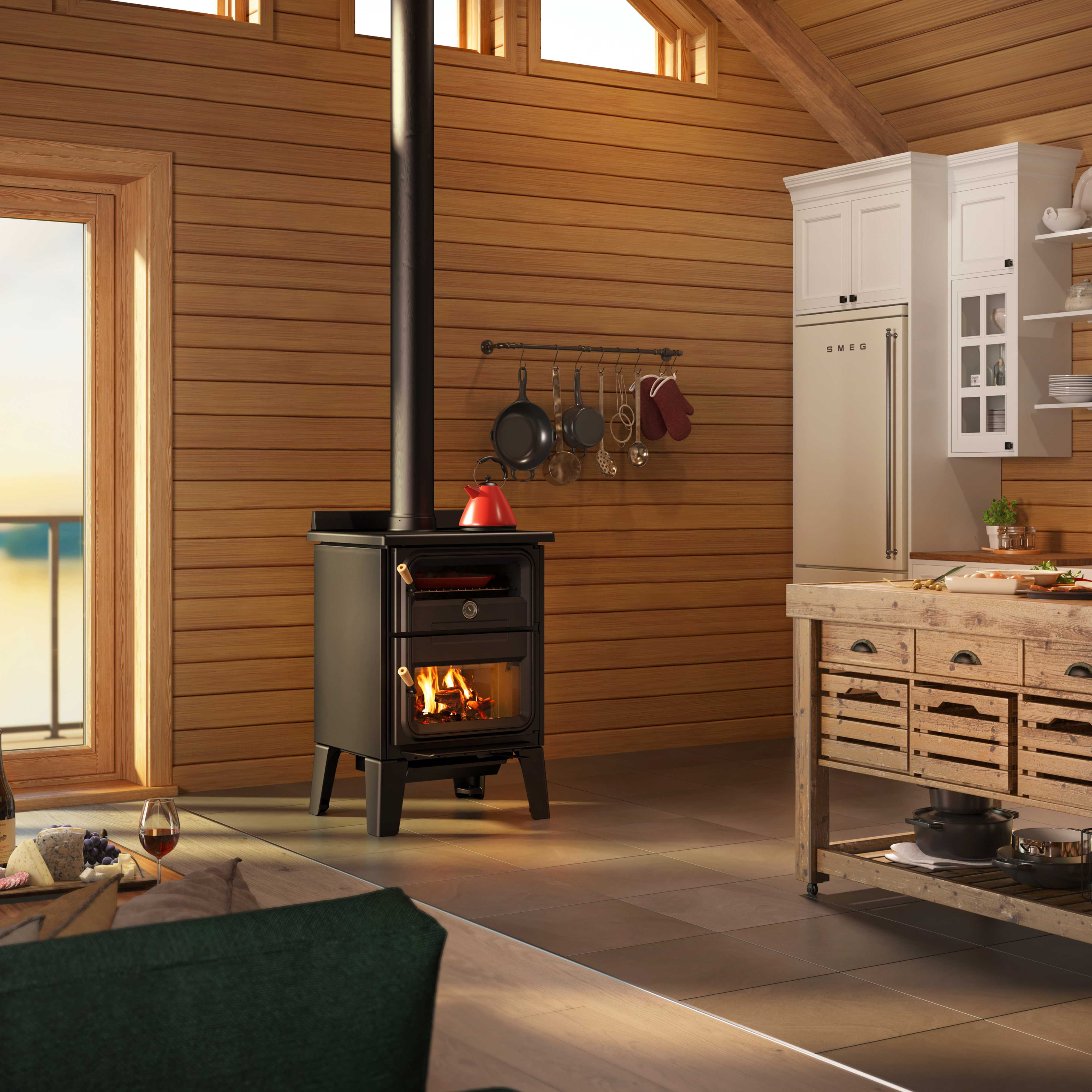 BISTRO
DB04815
Size
27" W X 26 3/8" D X 41 7/8" H
Volume of the oven
1.26 ft³
Description
The Bistro wood-burning cookstove is contemporary, compact and versatile. The perfect hybrid between a stove and a cookstove, it is an ideal additional heat source for spaces up to 2,100 ft². Its compact size offers reduced clearances to combustible materials to facilitate installation in your space.
Specifically designed to be pleasant to use, the Bistro is equipped with an air damper that allows you to regulate combustion and adjust cooking temperature. The stainless steel oven is located above the firebox to obtain an even internal temperature and simplify the handling of dishes. The side-opening door frees up space in front of the appliance and facilitates access to the interior of the oven.
Included: cleaning brush, stainless cooking grid, built-in thermometer, adjustable cast iron legs, ceramic glass, broad spectrum air damper, ash drawer and ash lip, splash guard
▪Robust cast iron cooking surface that sits at 39''
▪Large stainless steel oven (18" W x 15 1/2" D x 7 7/8" H)
▪Stainless steel cooking grid (2 positions)
▪Up to 8 hours burn time with a single load of wood
▪20" logs
▪2.4 ft³ combustion chamber
▪EPA/CSA exempt
▪Proudly made in Canada
▪Limited lifetime warranty
▪Certified for mobile home installation
Any installation must be done according to the data and drawings detailed in the owner's manual.

Other customers also like
Suggestions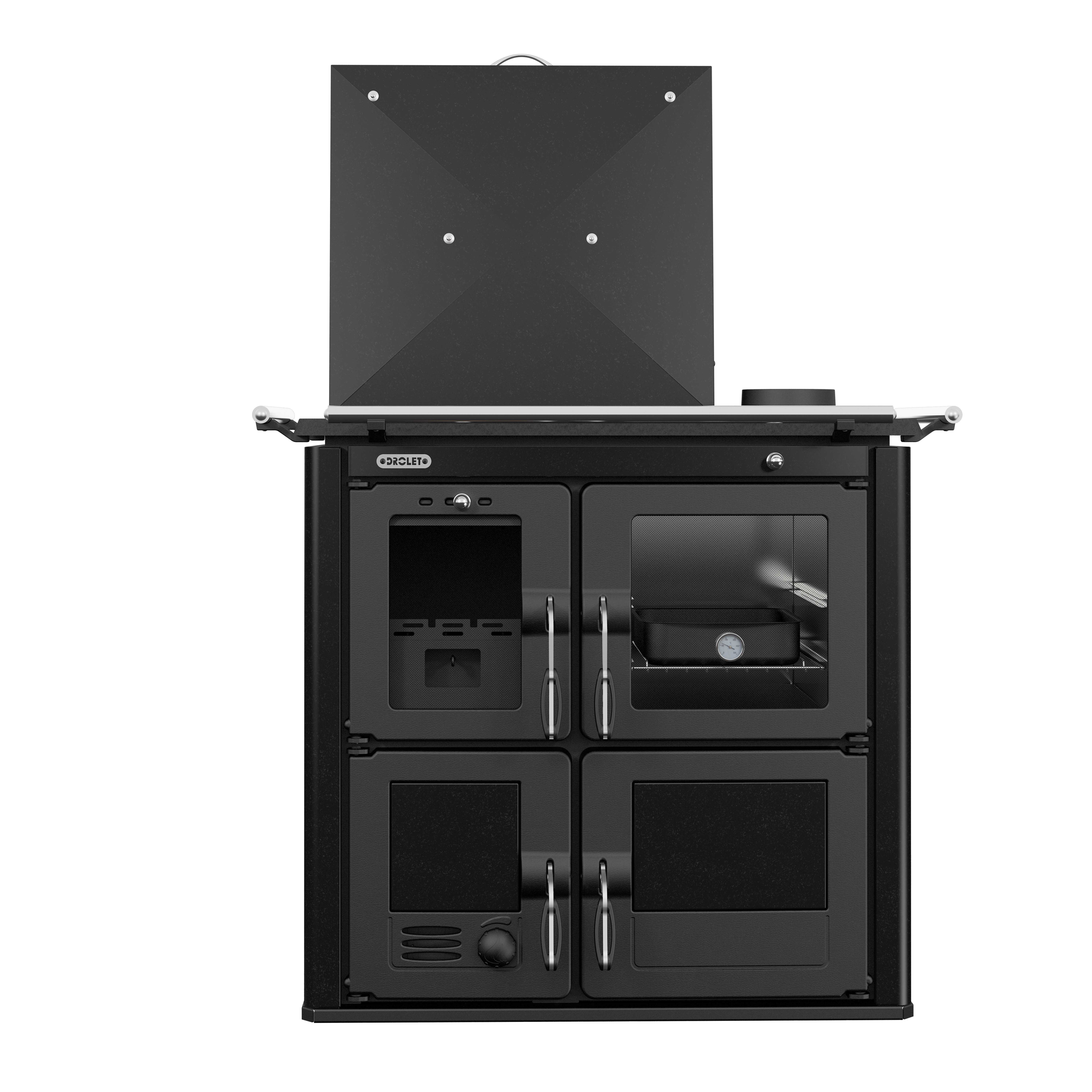 Cookstove | Medium
OUTBACK CHEF
DB04800
$4,499.00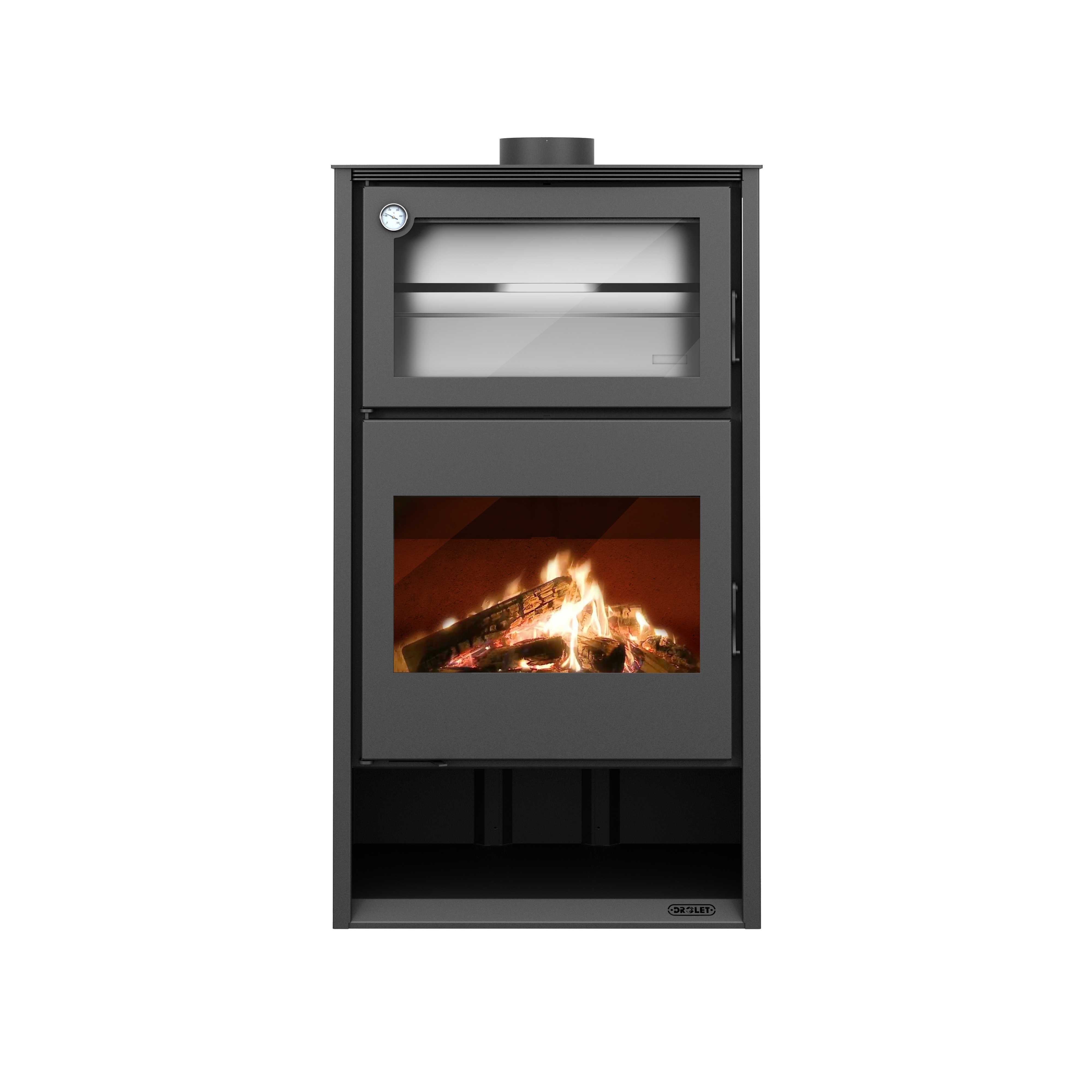 Cookstove | Medium
ATLAS
DB04810
$2,999.00
What our other customers are saying
Review
Share your opinion with others
Your comments are important for us. Share your experience of using or installing a Drolet appliance, or even on customer service with our team!
5 ★
0
4 ★
0
3 ★
0
2 ★
0
1 ★
0
Be the first to write a review