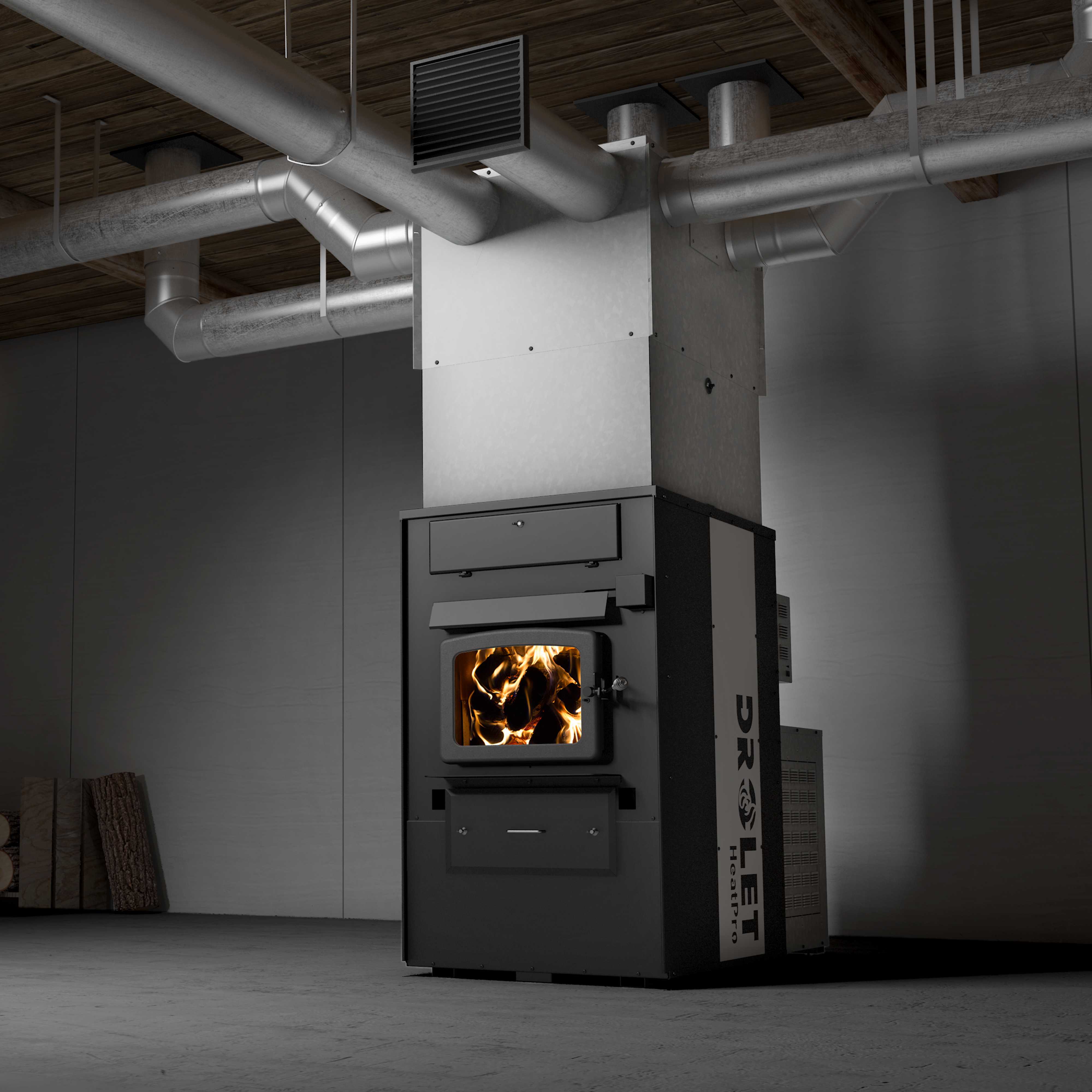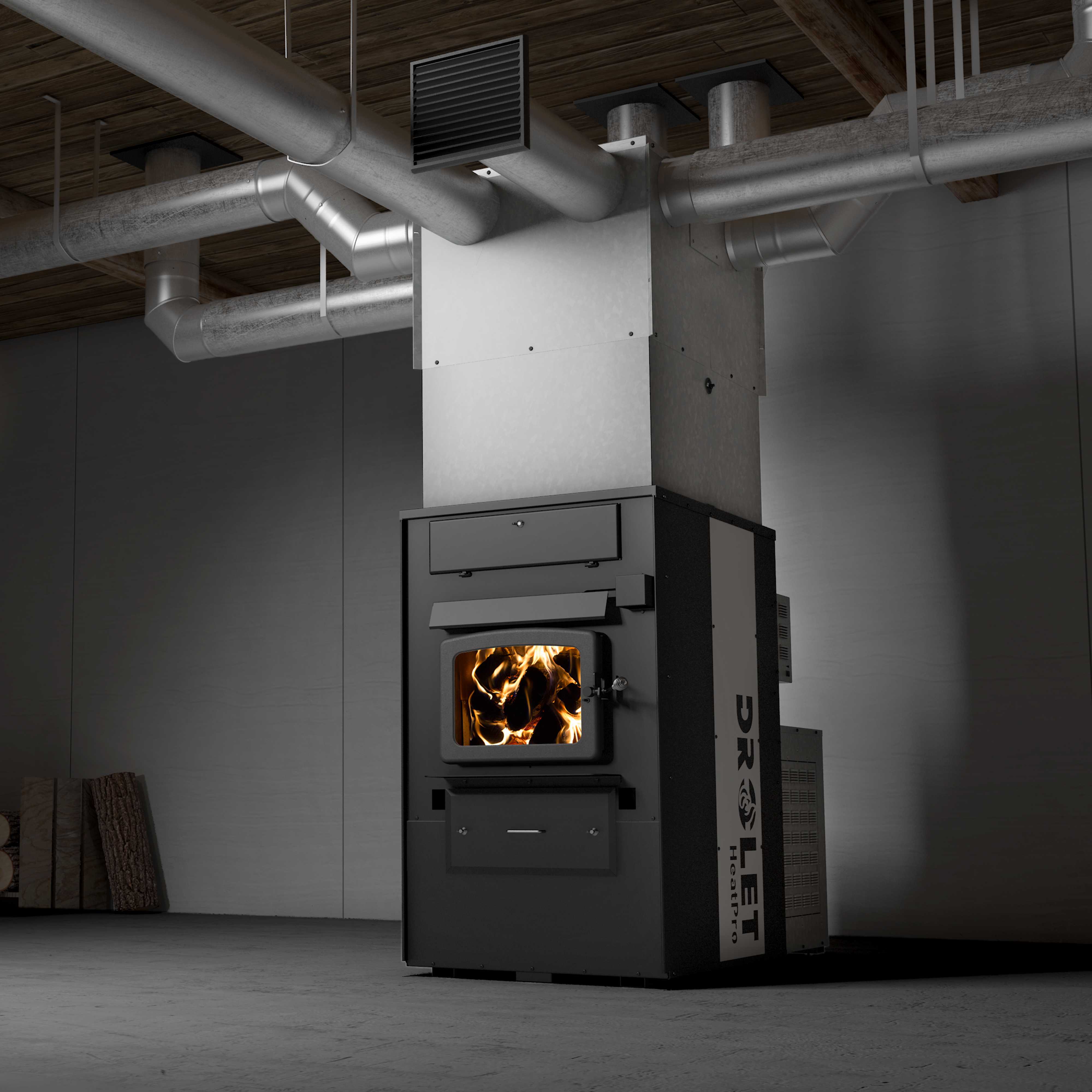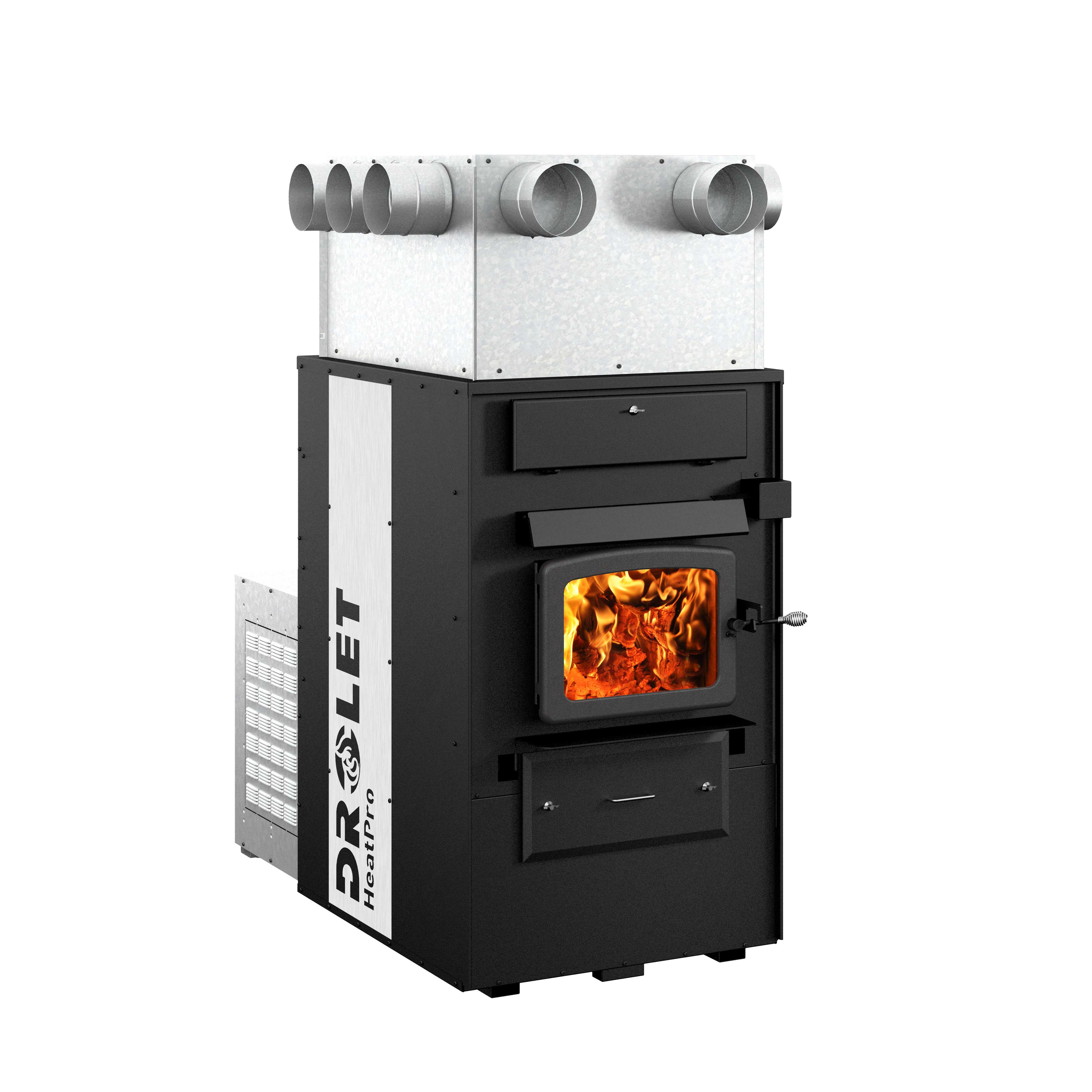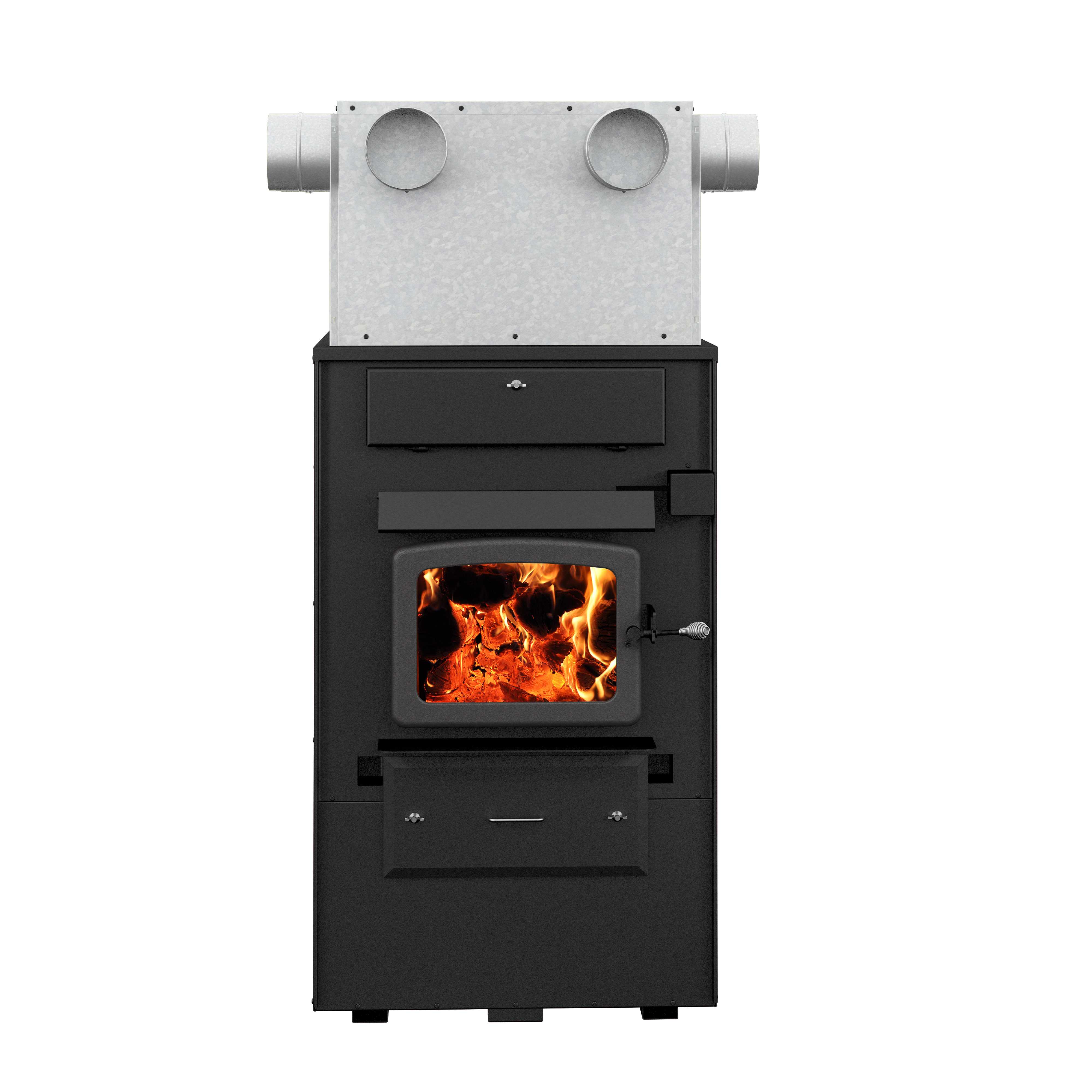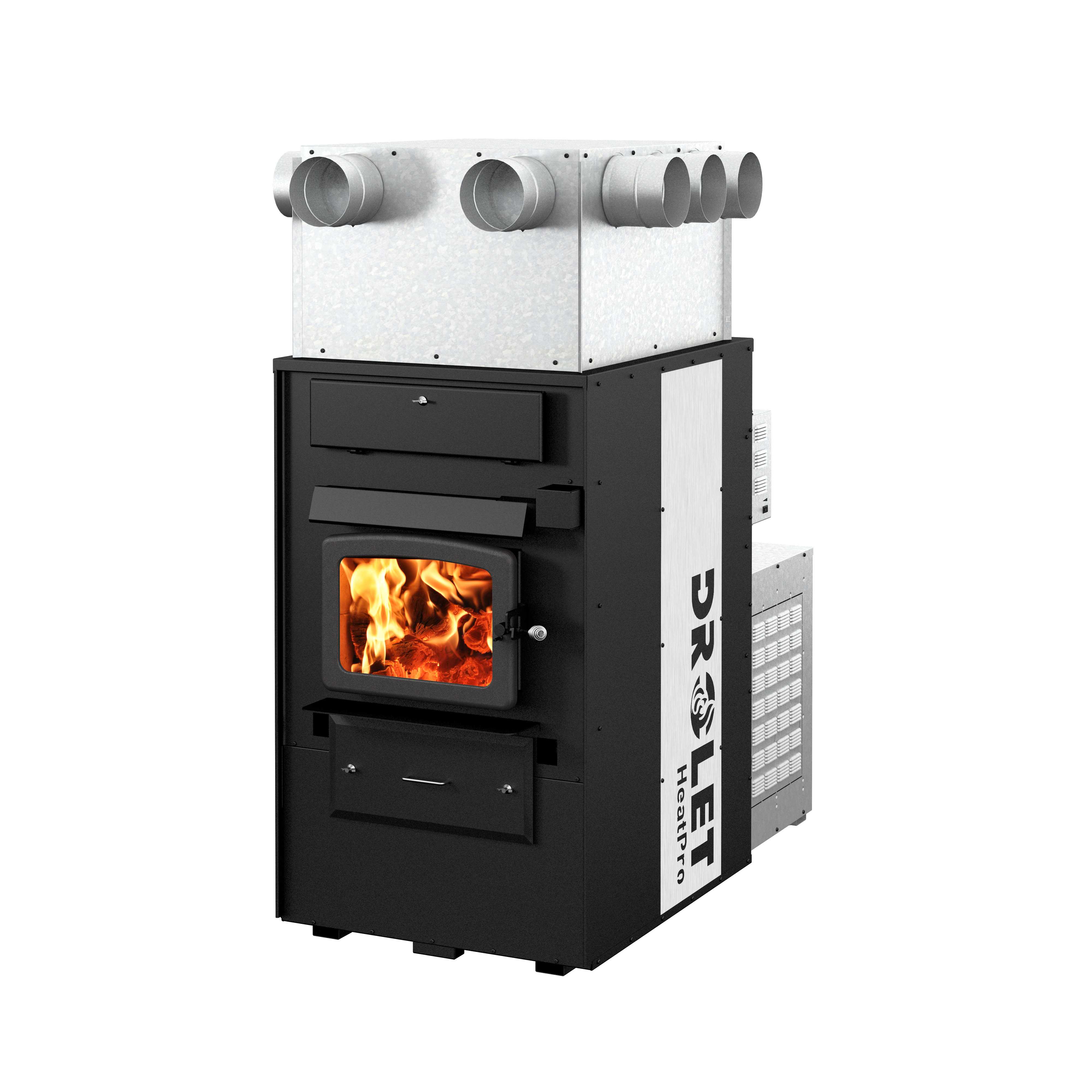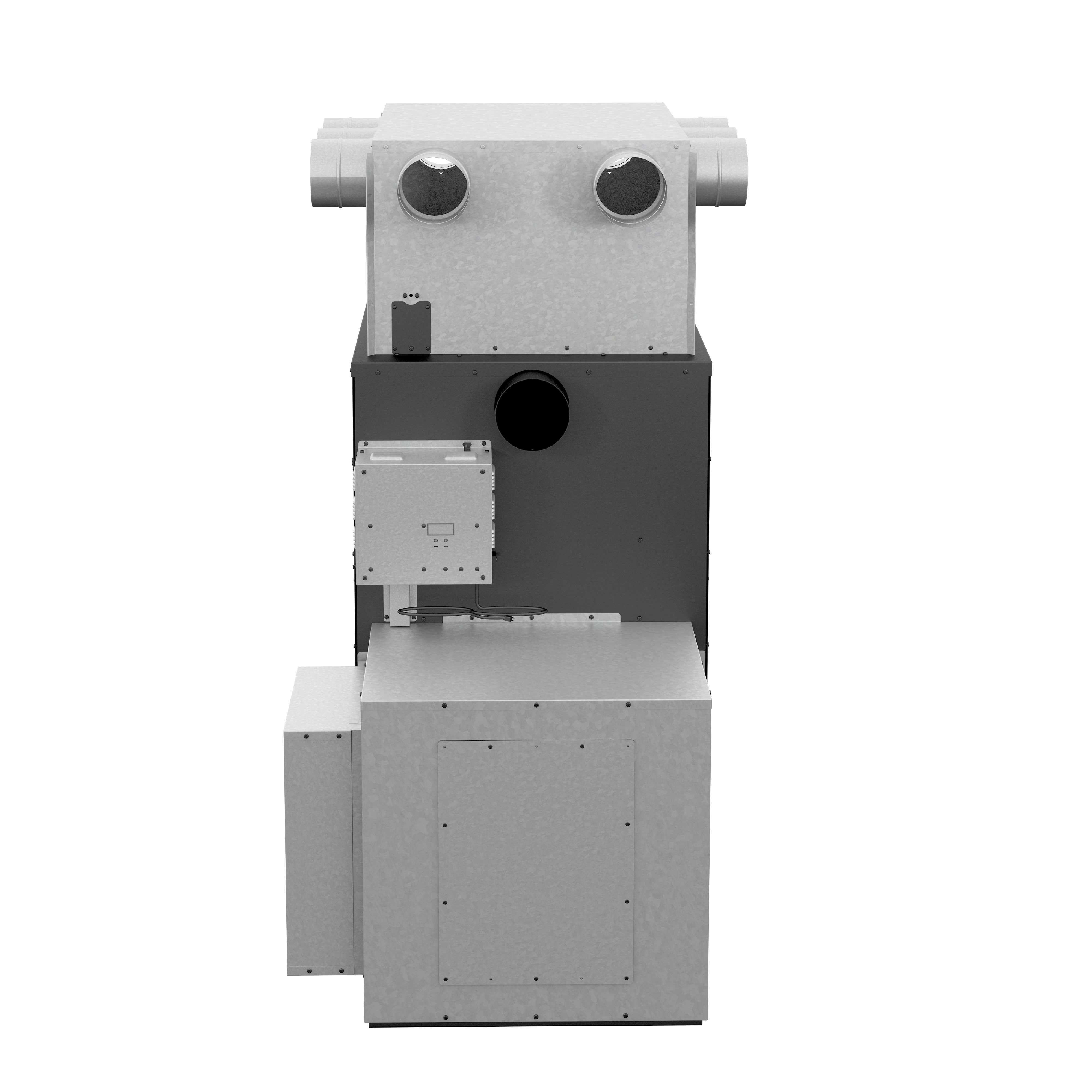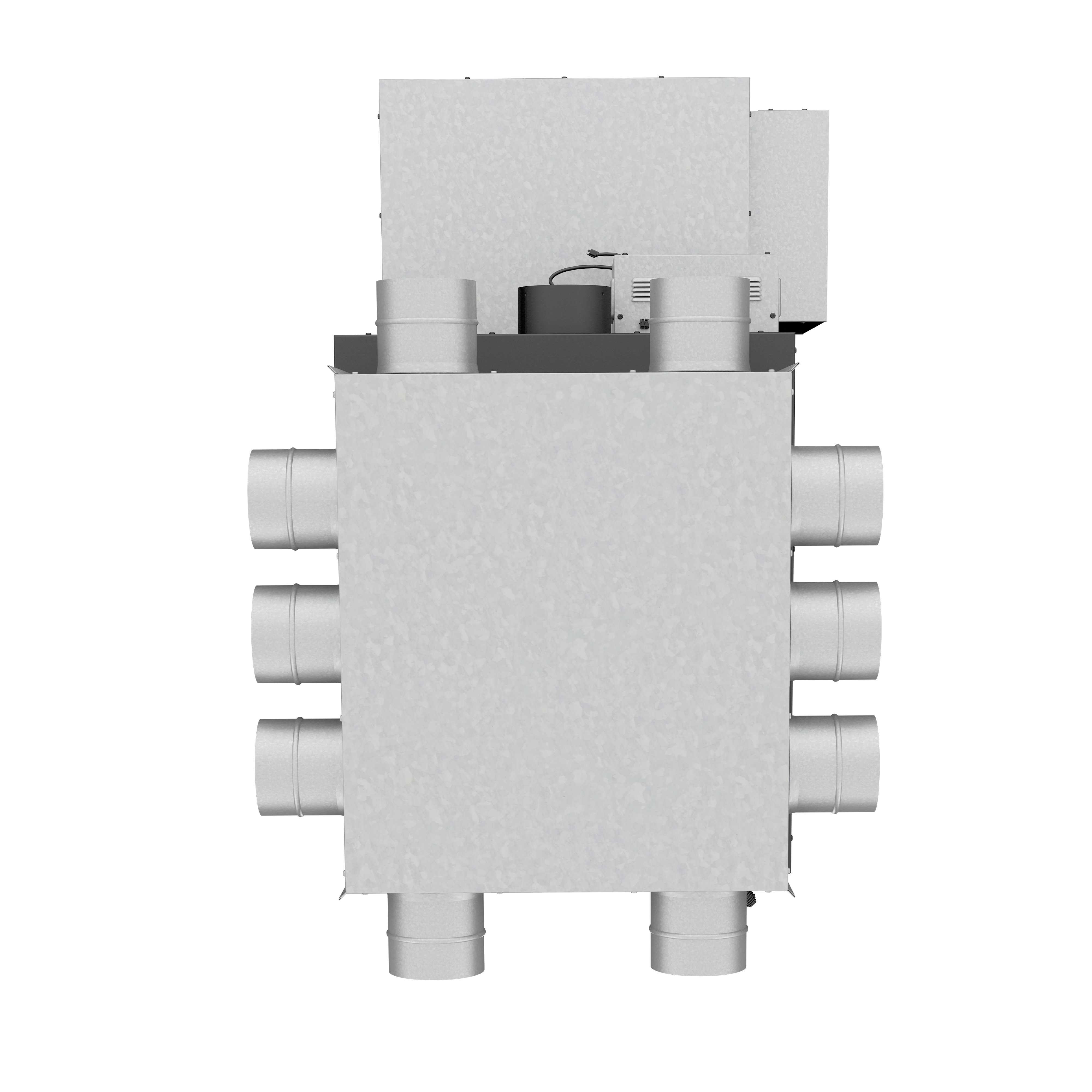 HEATPRO
DF03000
Recommended heating area
1,500 - 3,500 ft²
Description
Only available in Canada
The Heatpro wood furnace provides all the power, flexibility and reliability you are looking for to heat your home. The largest model in the Drolet furnace series, the Heatpro has a very large combustion chamber and a capacity of 421,000 BTU, to heat up to 3,500 ft². Equipped with an adjustable hot air plenum that can accommodate six to ten round Ø6 "ducts, the Heatpro furnace also includes an RTD thermal probe that automatically adjusts the fan speed according to the temperature of the plenum.
Included: 4-speed blower, plenum, combustion control, ash lip, ash drawer, poker and scraper
▪ Up to 12 hours burn time
▪ 24" logs (loading over depth)
▪ 4.9 ft³ firebox
▪ CSA B415.1-10 certified (Canada only)
▪ Proudly made in Canada
▪ Limited lifetime warranty
▪ For maximum comfort, it is possible to connect the furnace to a wall thermostat to allow you to maintain a more constant temperature throughout your house.
▪ Air filters help filter dirt before distributing hot air in your installation in addition to protecting the blower. The use of filters is strongly recommended.
▪ The fresh air return adapter can be added to the blower box to increase the efficiency of your system. This option allows you to take fresh air from the rooms and bring it to the furnace to be heated and redistributed in these same rooms. It allows more even air circulation to increase comfort.
Any installation must be done according to the data and drawings detailed in the owner's manual.

Other customers also like
Suggestions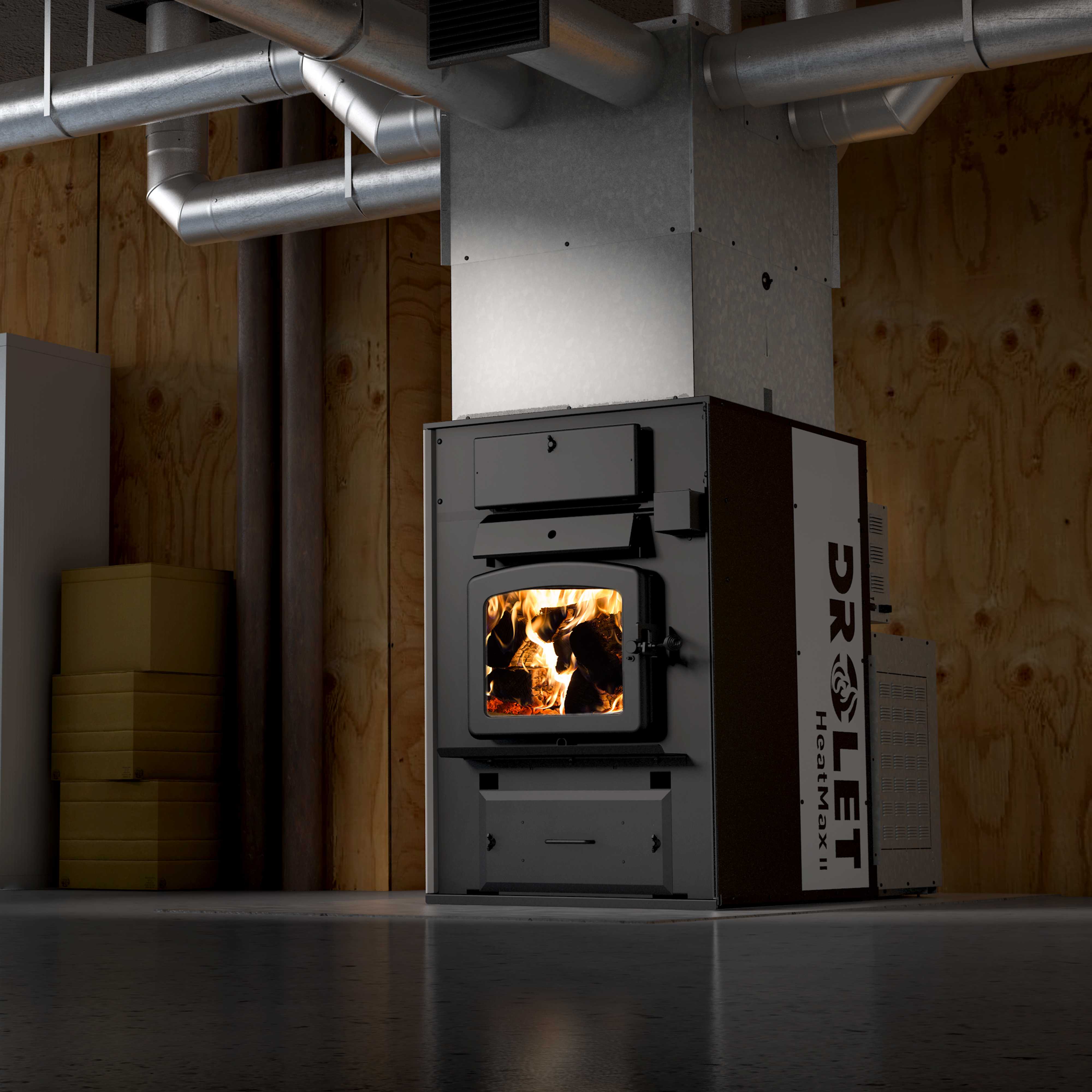 Wood Furnace | Medium
HEATMAX II
DF01001
$3,799.00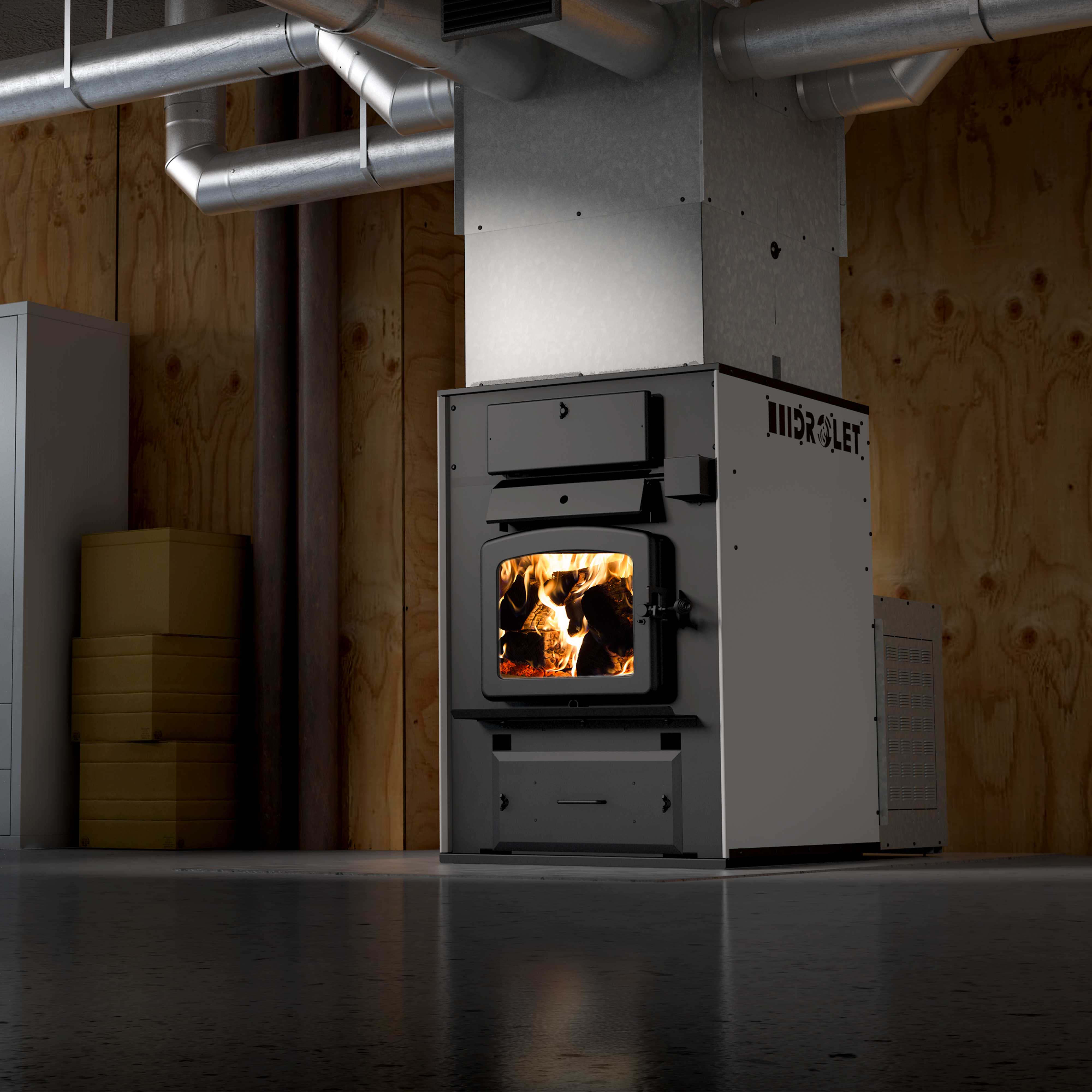 Wood Furnace | Medium
TUNDRA II
DF02001
$3,799.00
EPA 2020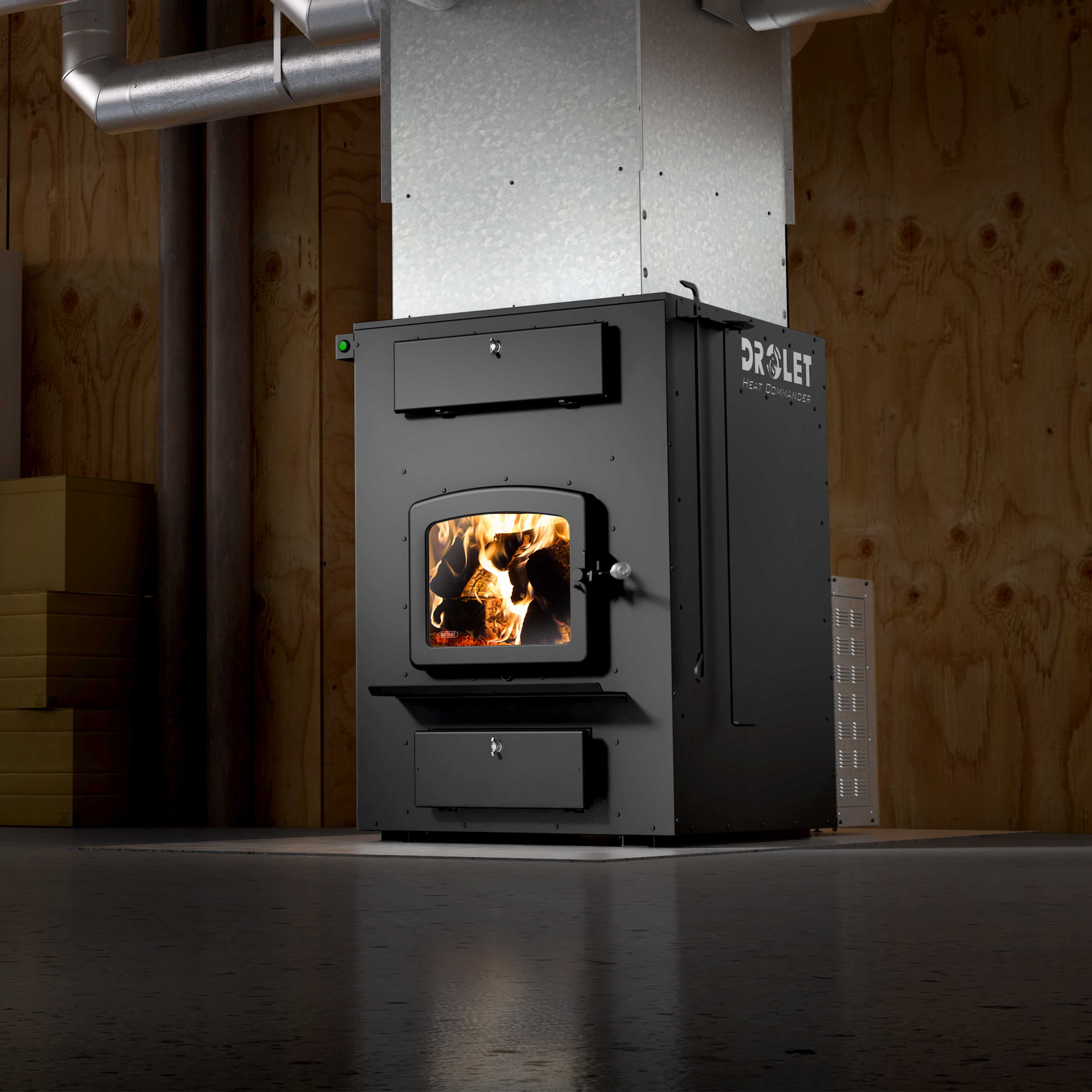 Wood Furnace | Medium
HEAT COMMANDER
DF02003
$4,999.00
What our other customers are saying
Review
Share your opinion with others
Your comments are important for us. Share your experience of using or installing a Drolet appliance, or even on customer service with our team!
5 ★
0
4 ★
0
3 ★
0
2 ★
0
1 ★
0
Be the first to write a review