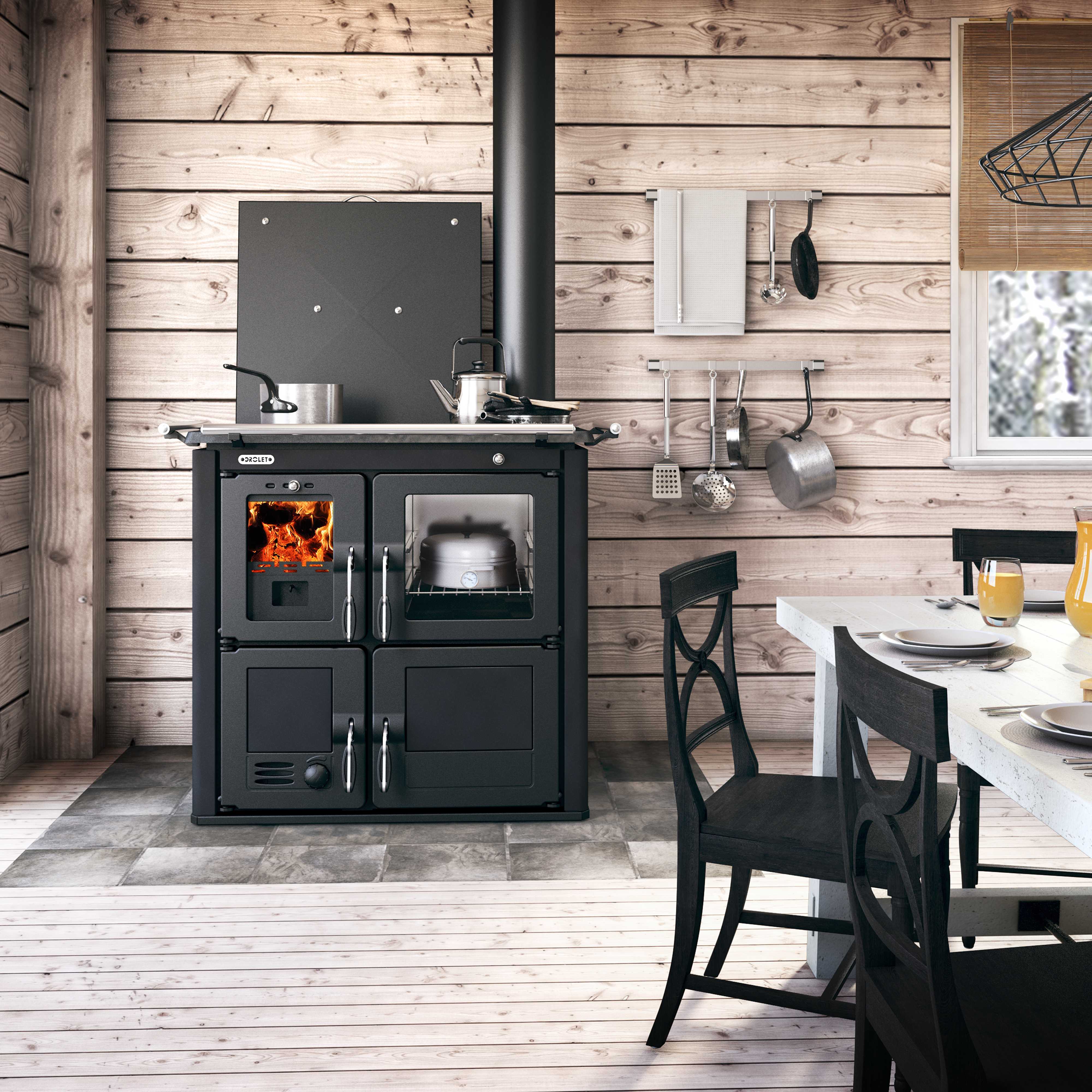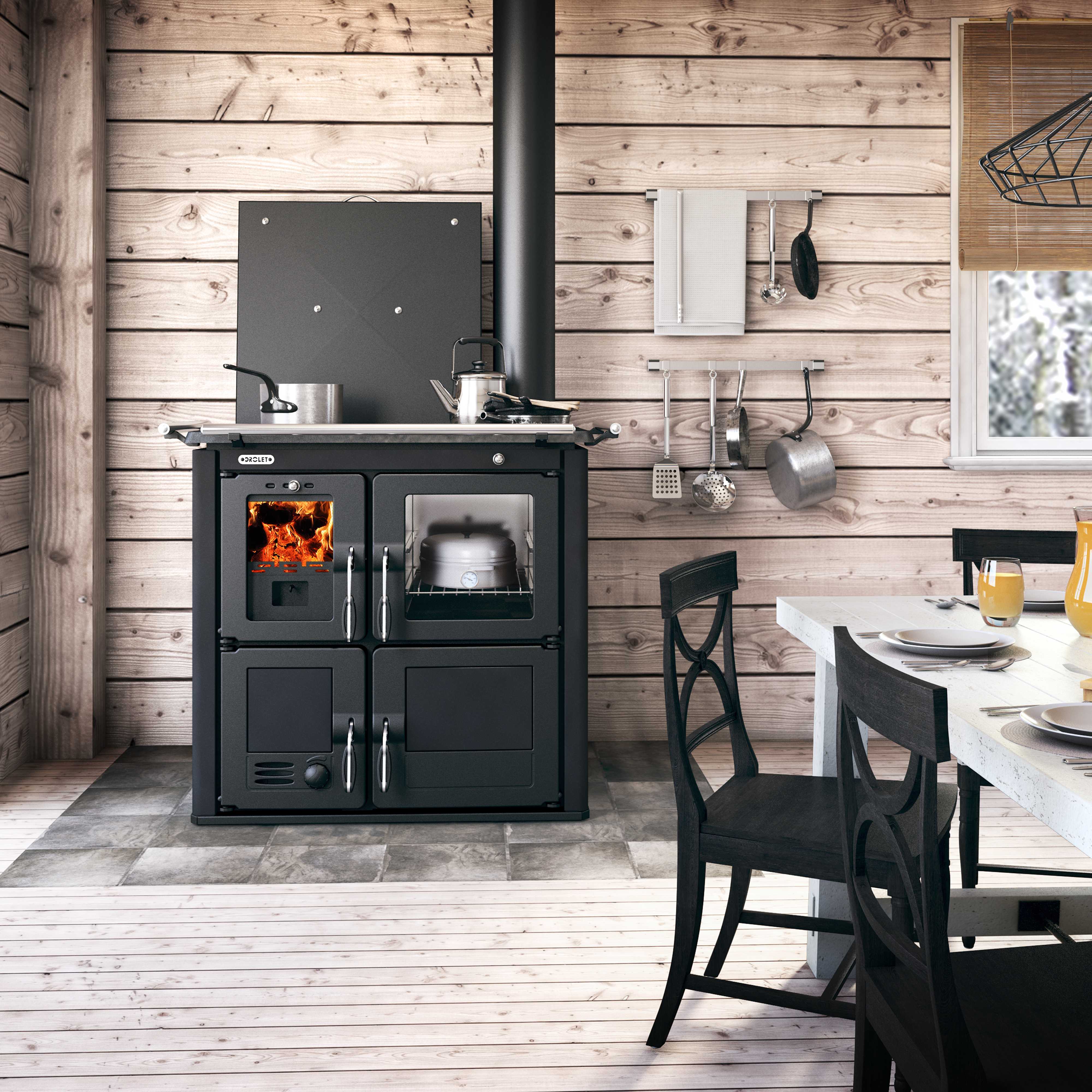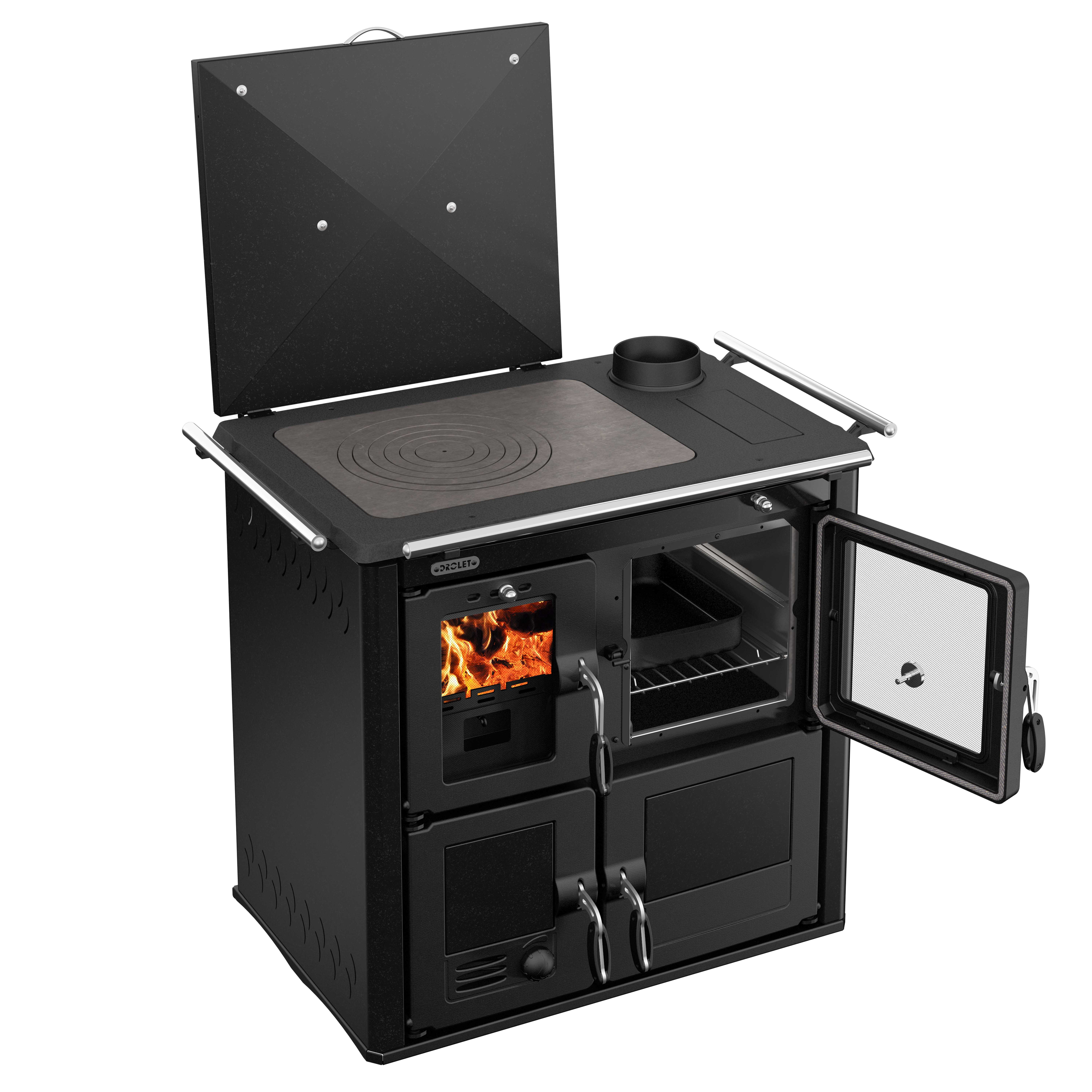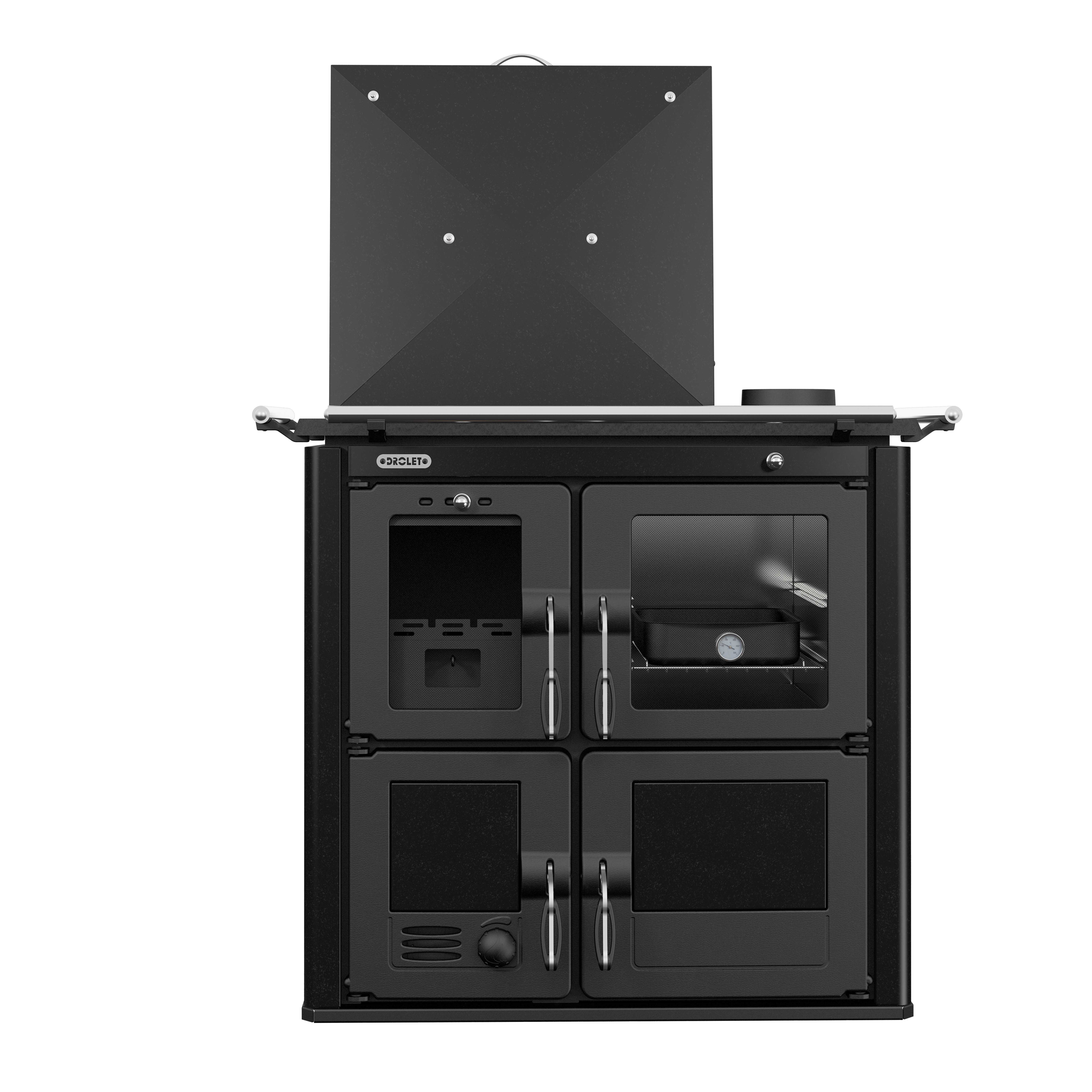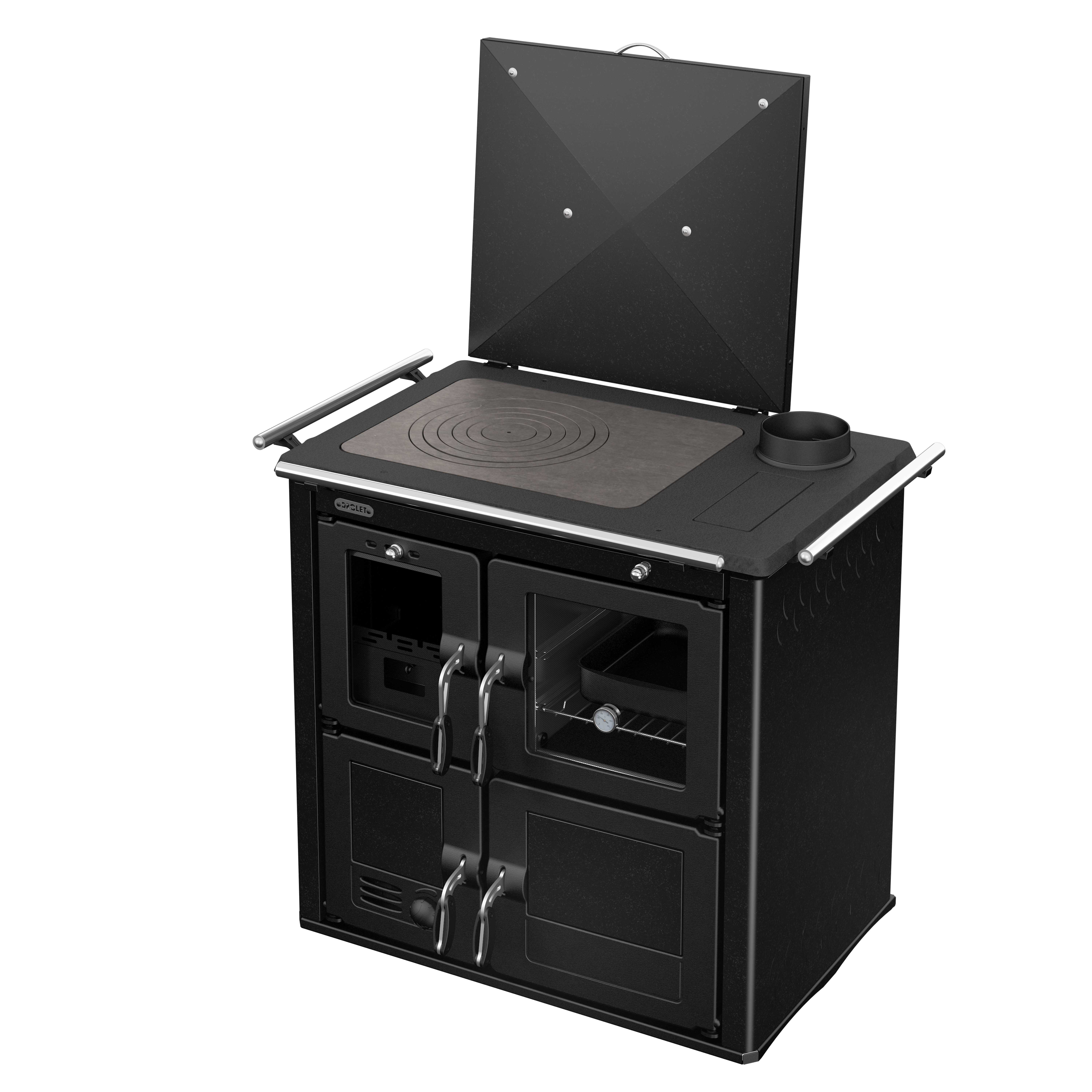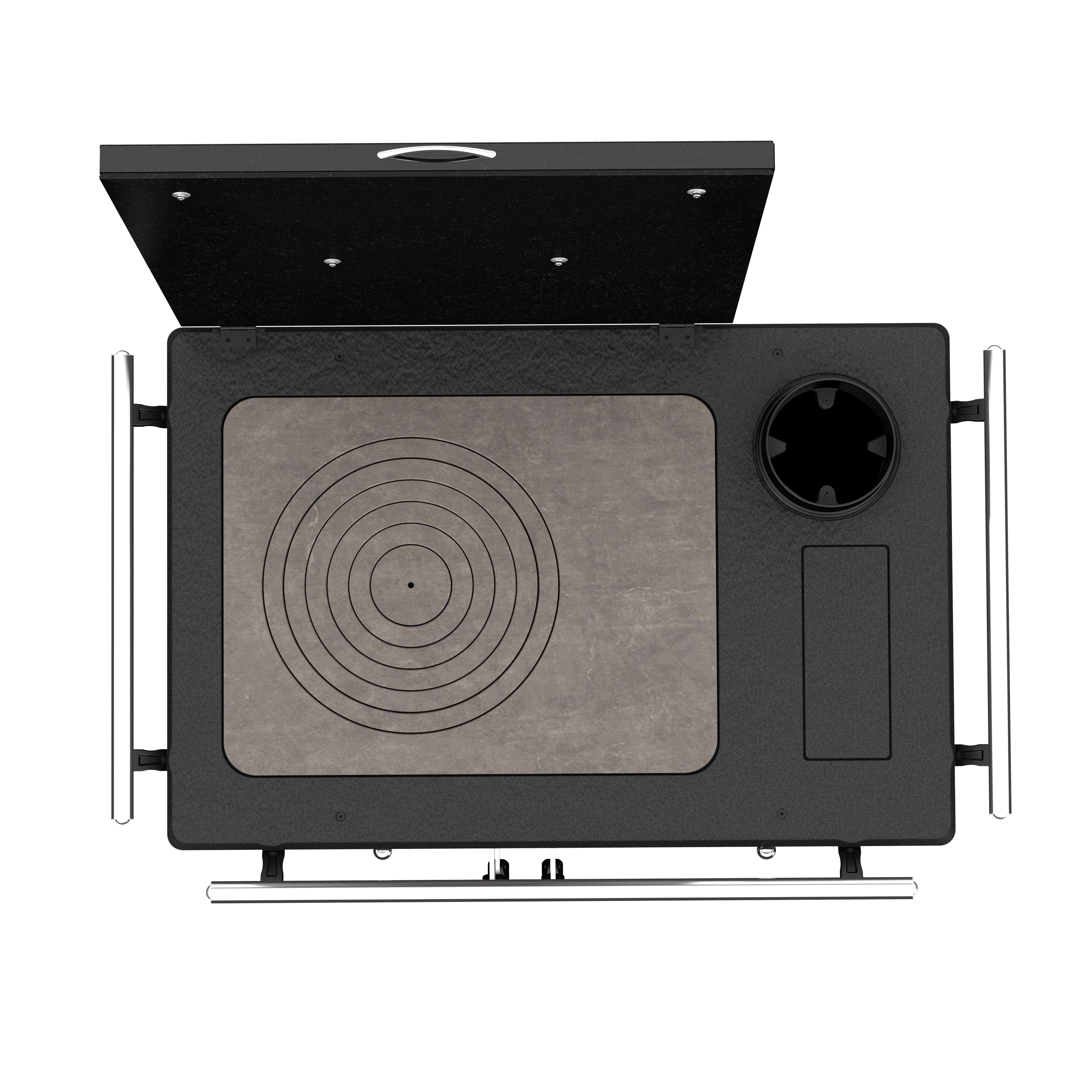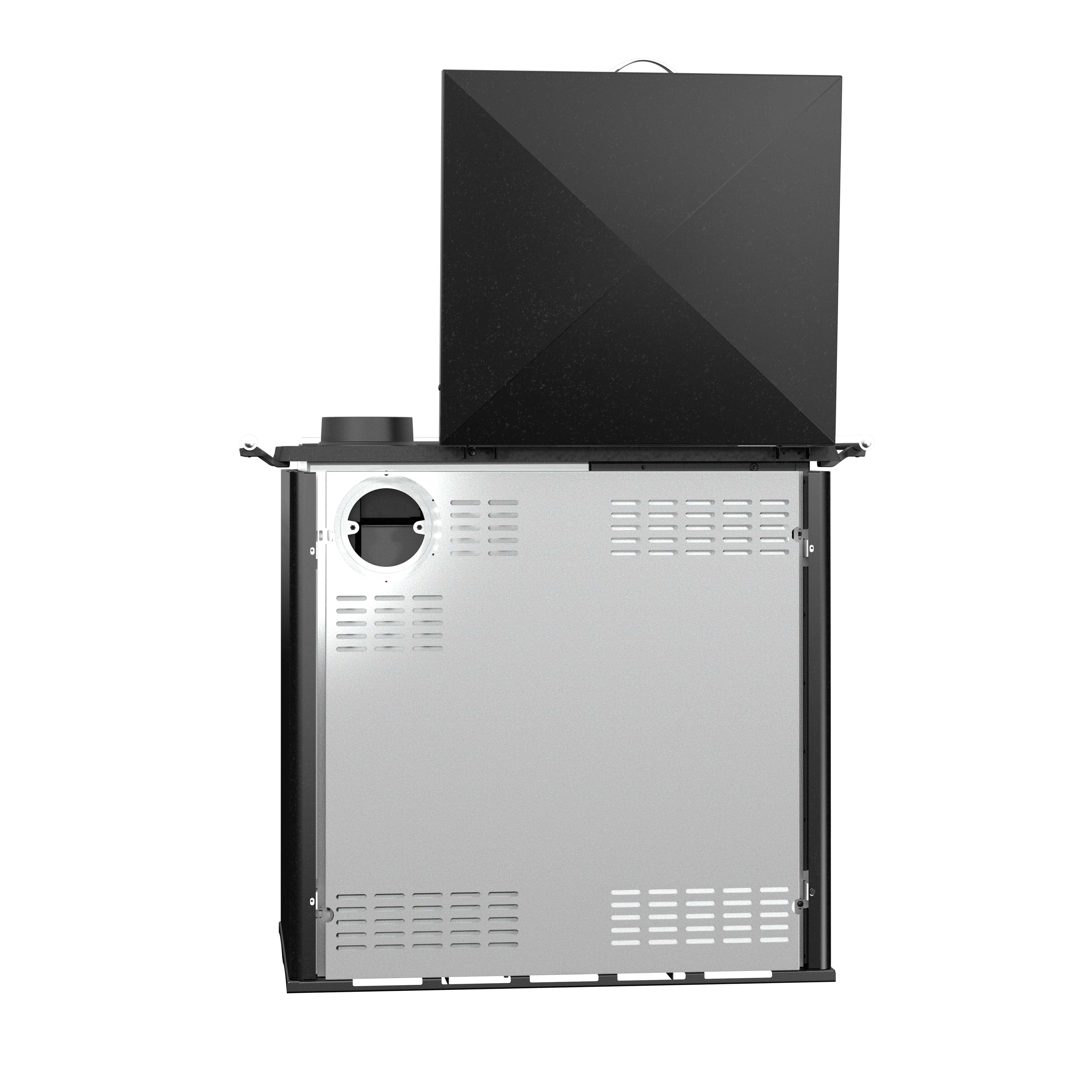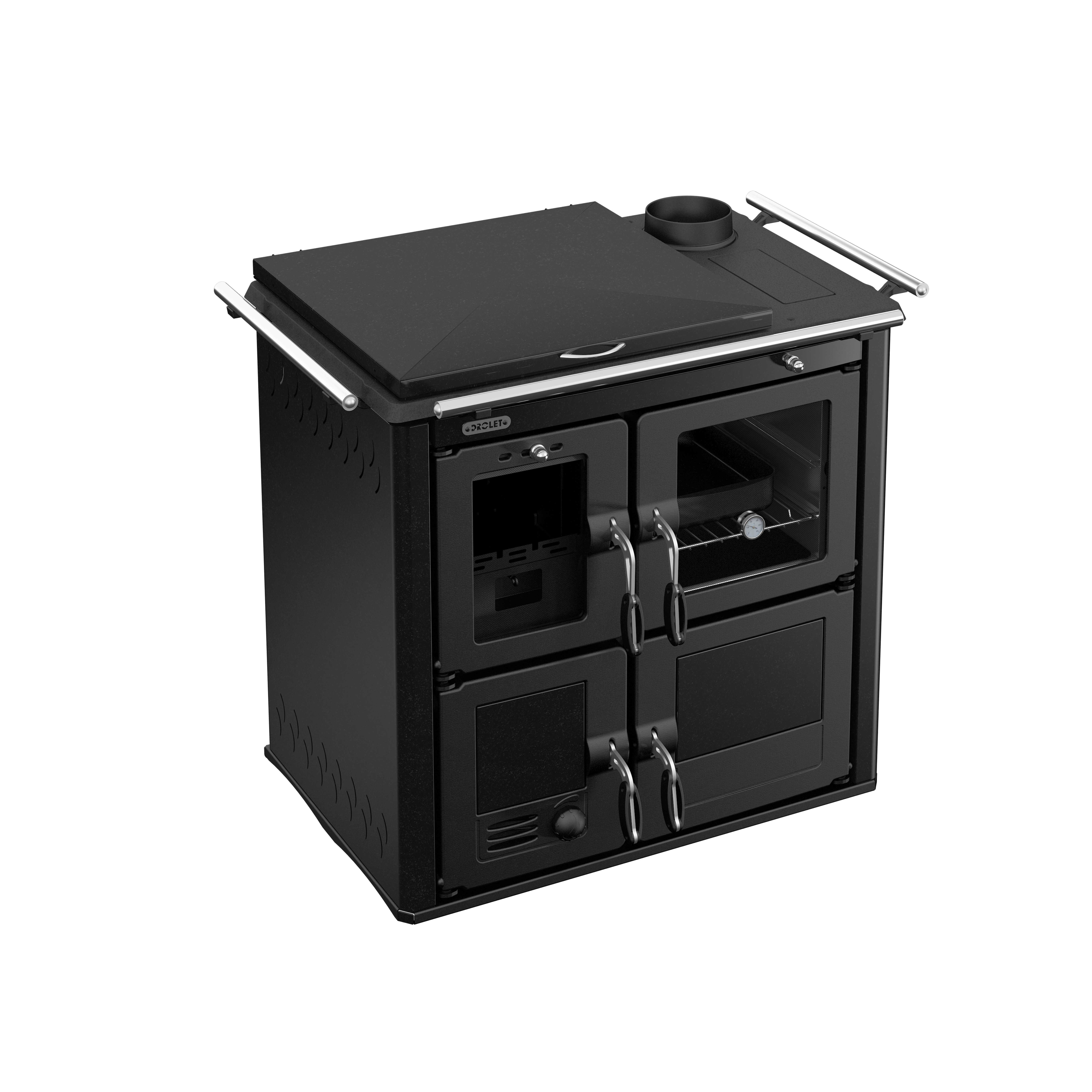 OUTBACK CHEF
DB04800
Size
40" W X 25 7/8" D X 33 5/8" H
Volume of the oven
1.38 ft³
Description
Drolet offers all the Italian know-how in this wood burning cookstove, specifically designed for simple use and the unrivalled cooking of food. Also appreciated for the radiant heat it provides, this is an absolute must have for peaceful cottage life.
When Versatility Rhymes with Elegance
This kitchen appliance, with its modern and refined charm, is distinguished by a classic look that will suit any interior. The doors and cast-iron top blend perfectly with the anthracite enameled steel side panels and its protective cooktop cover.
Best Value for Money
Available at an unbeatable price, this wood cookstove has several advantages: four doors giving practical access to the fire, ashes, oven (11 3/8"W x 17 3/4"D x 11 3/4"H), stove drawer and accessories; stainless steel oven with an adjustable grill; stainless steel and vermiculite combustion chamber; fire viewing oven glass in vitroceramics with an integrated thermometer; robust lever handles; chrome handrails; hot air bypass trap for regulating oven heat.
The Outback Chef gives off heat, but its design makes it primarily a cooking appliance. So when the stove is on, you will heat the room, but you will not benefit from slow combustion heat like a high efficiency wood stove.
Any installation must be done according to the data and drawings detailed in the owner's manual.

Other customers also like
Suggestions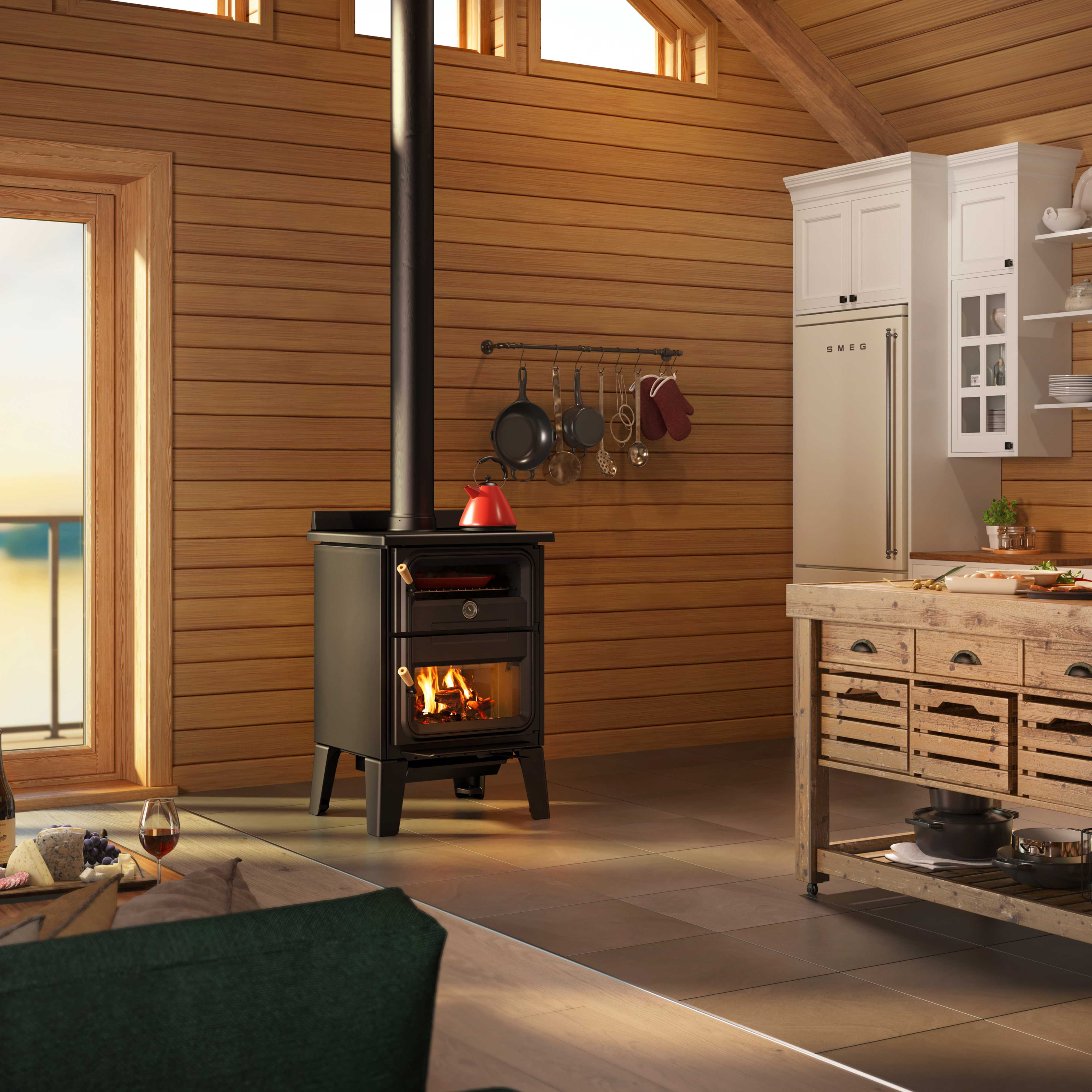 Cookstove | Large
BISTRO
DB04815
$2,499.00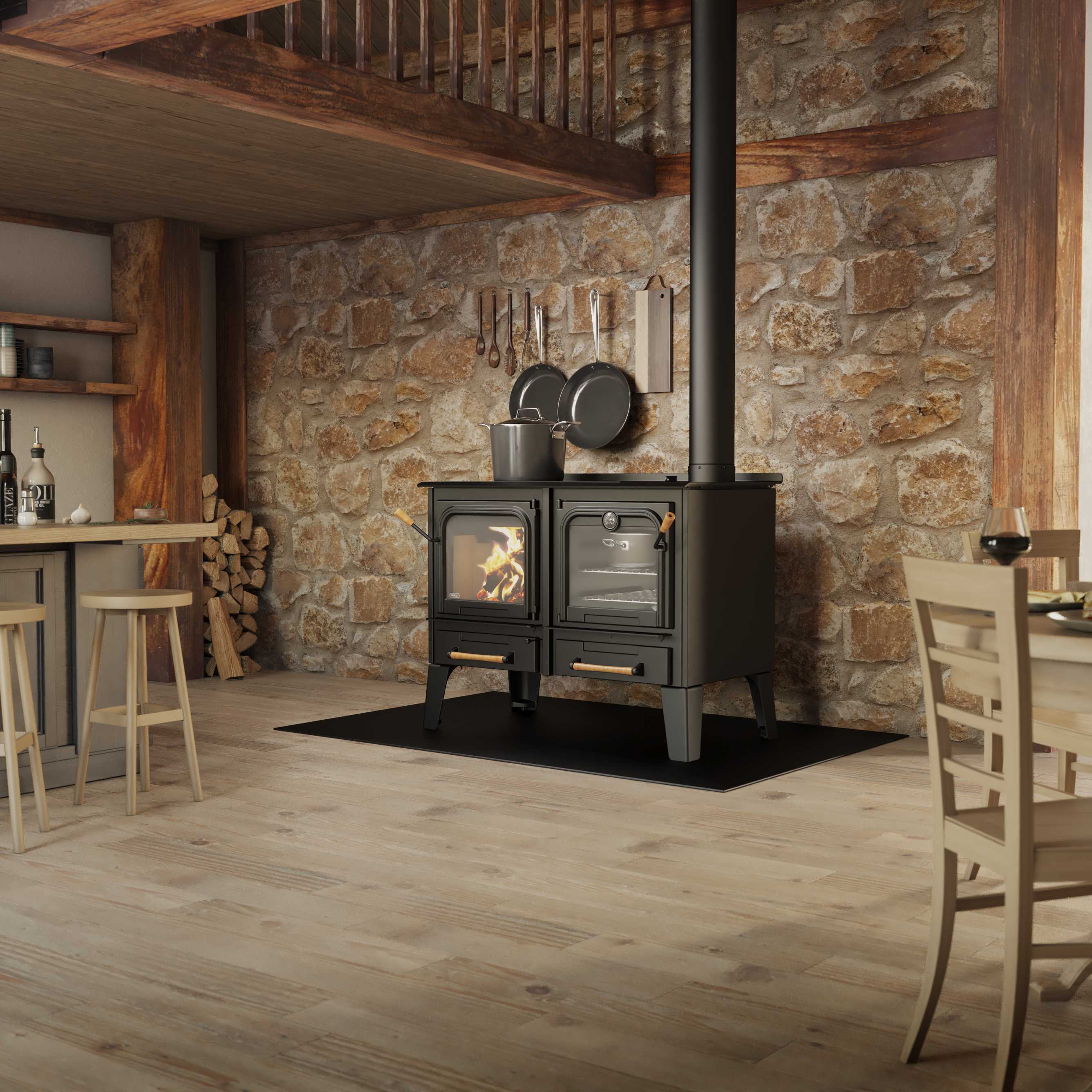 Cookstove | Extra Large
CHIC-CHOC
DB04820
$4,399.00
What our other customers are saying
Review
Share your opinion with others
Your comments are important for us. Share your experience of using or installing a Drolet appliance, or even on customer service with our team!
5 ★
0
4 ★
0
3 ★
0
2 ★
0
1 ★
0
Be the first to write a review