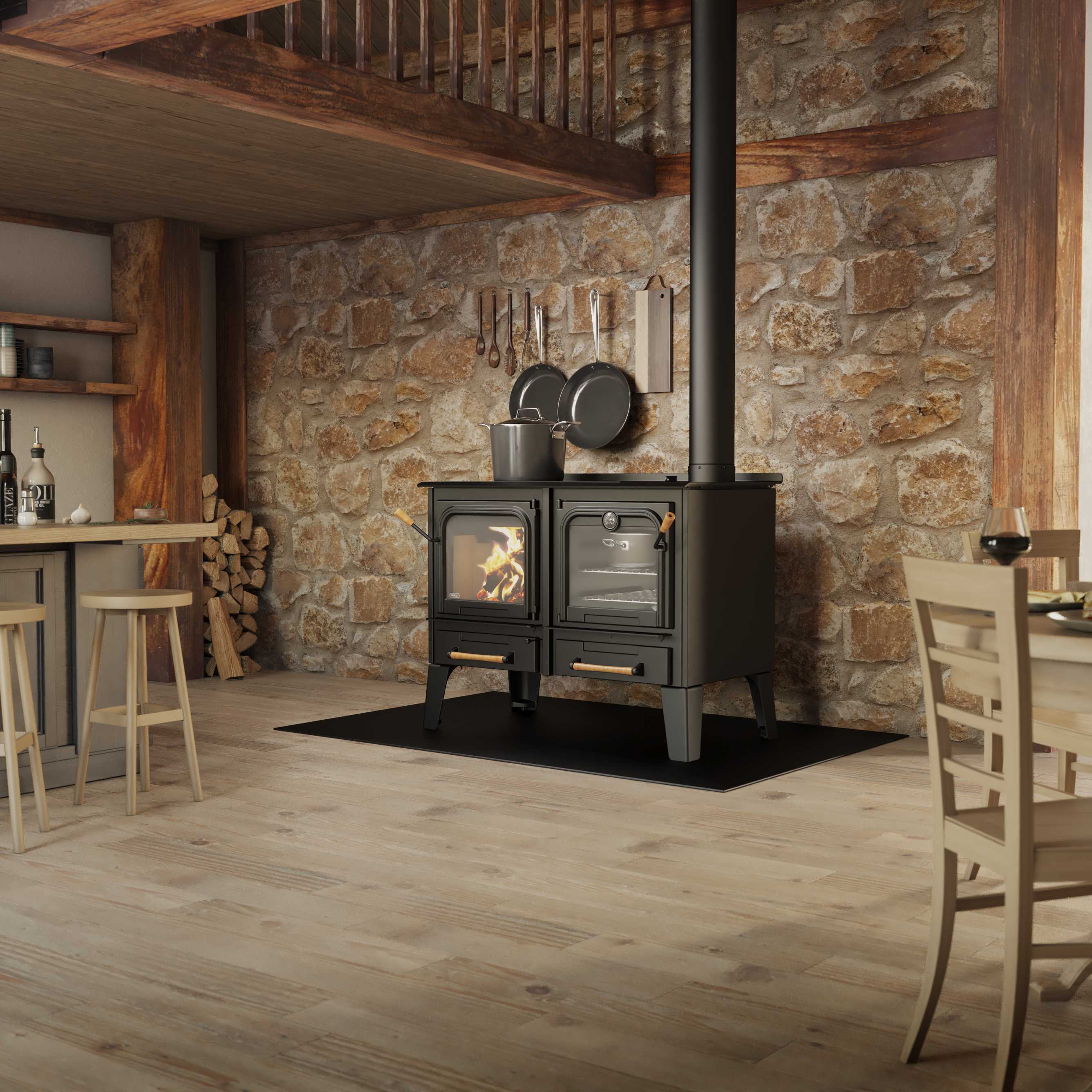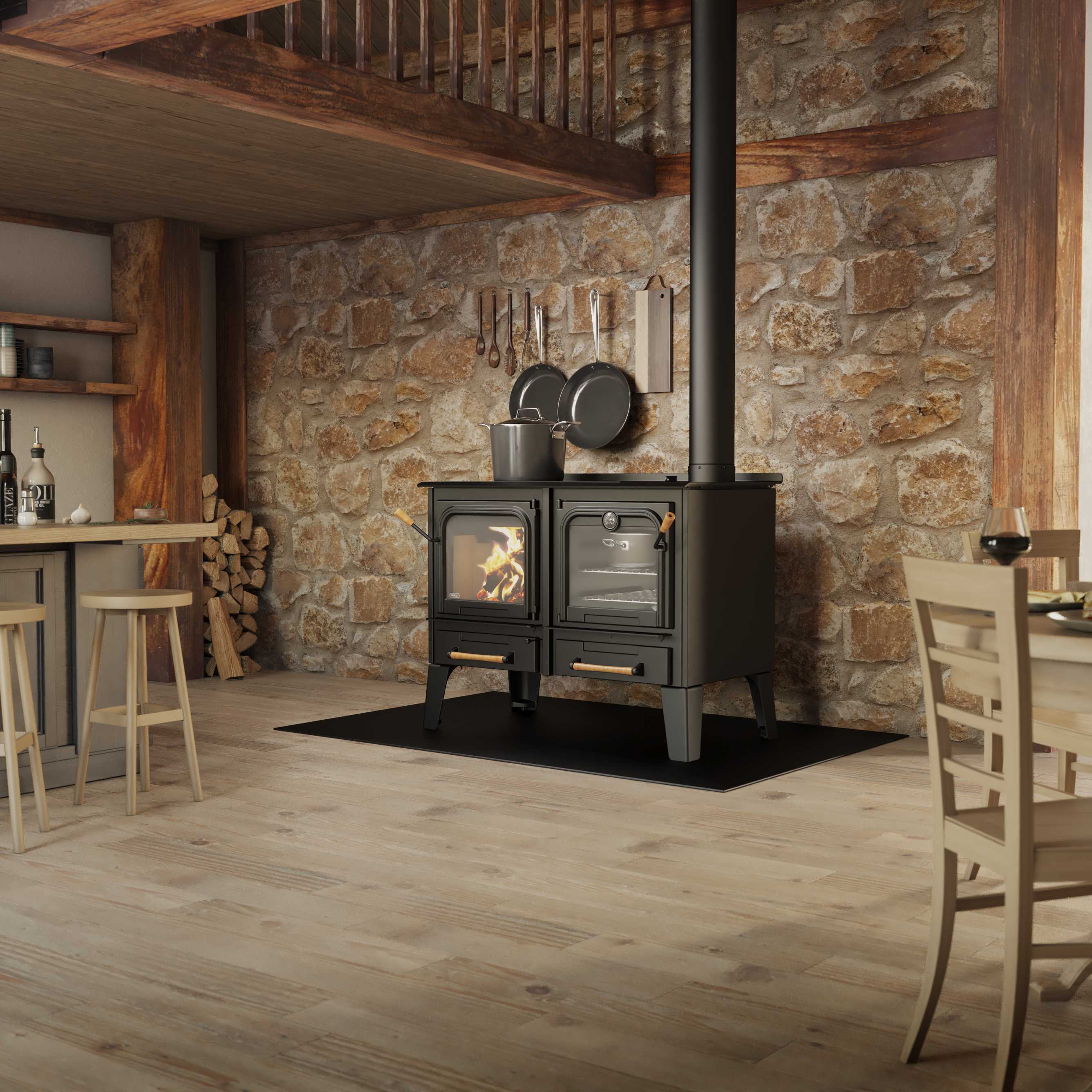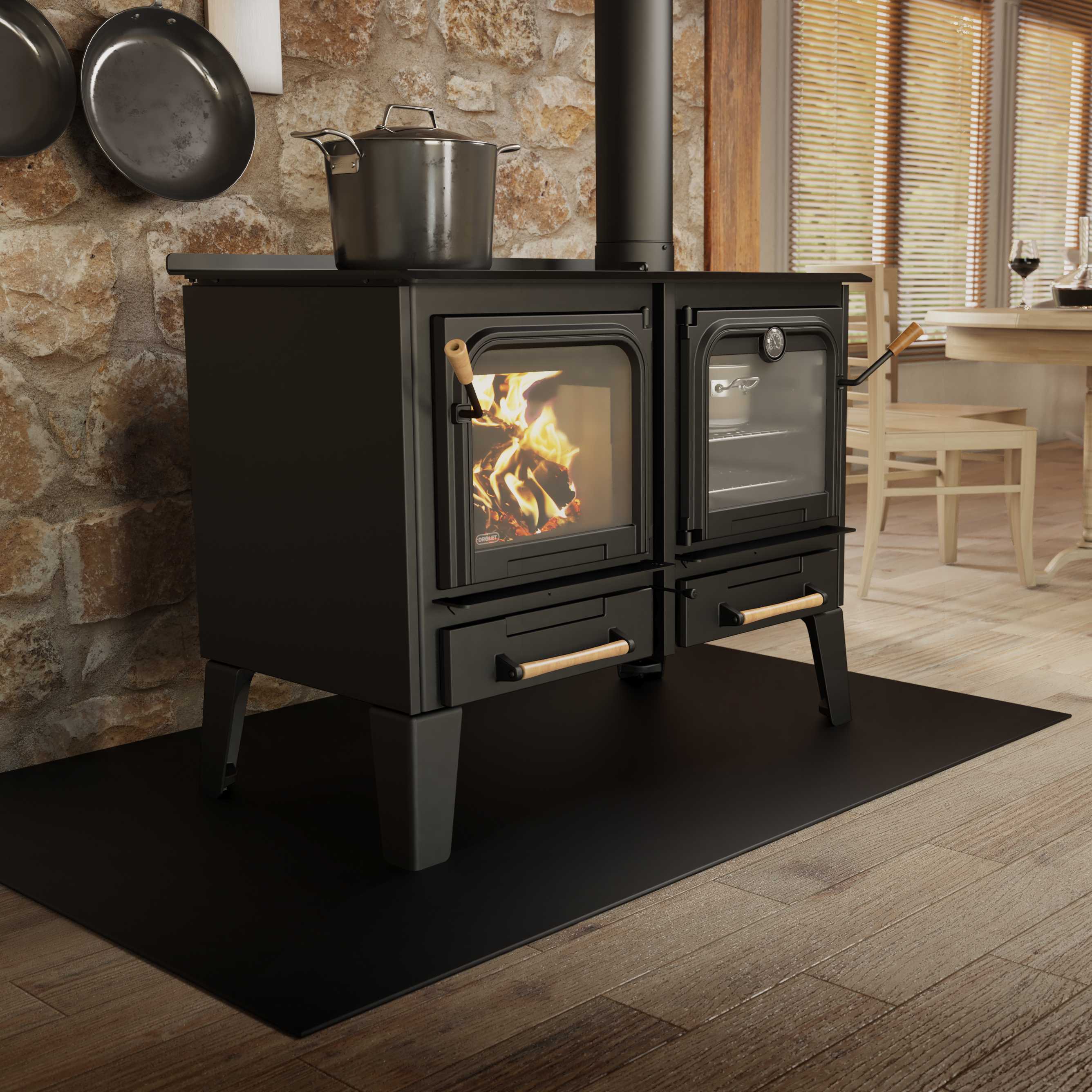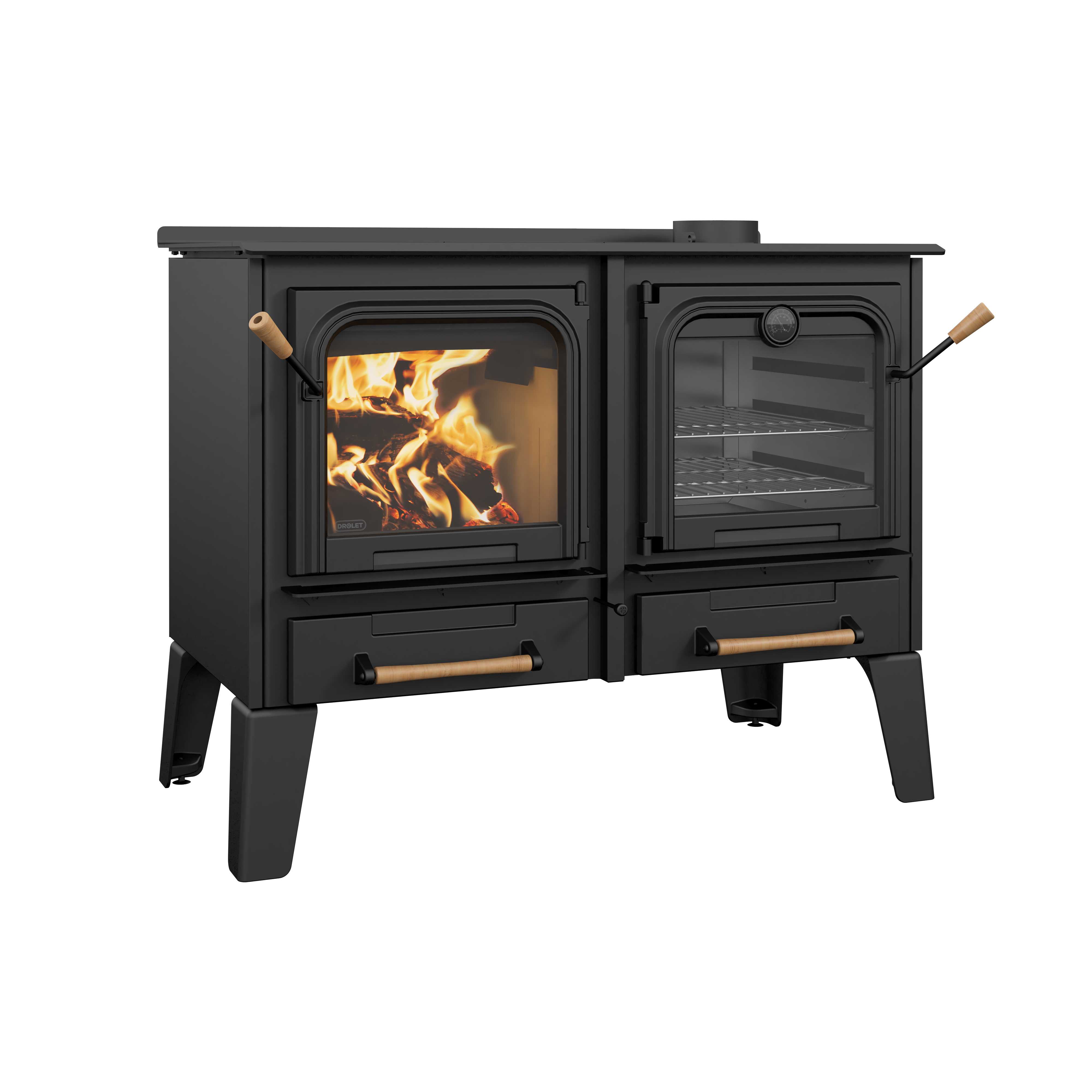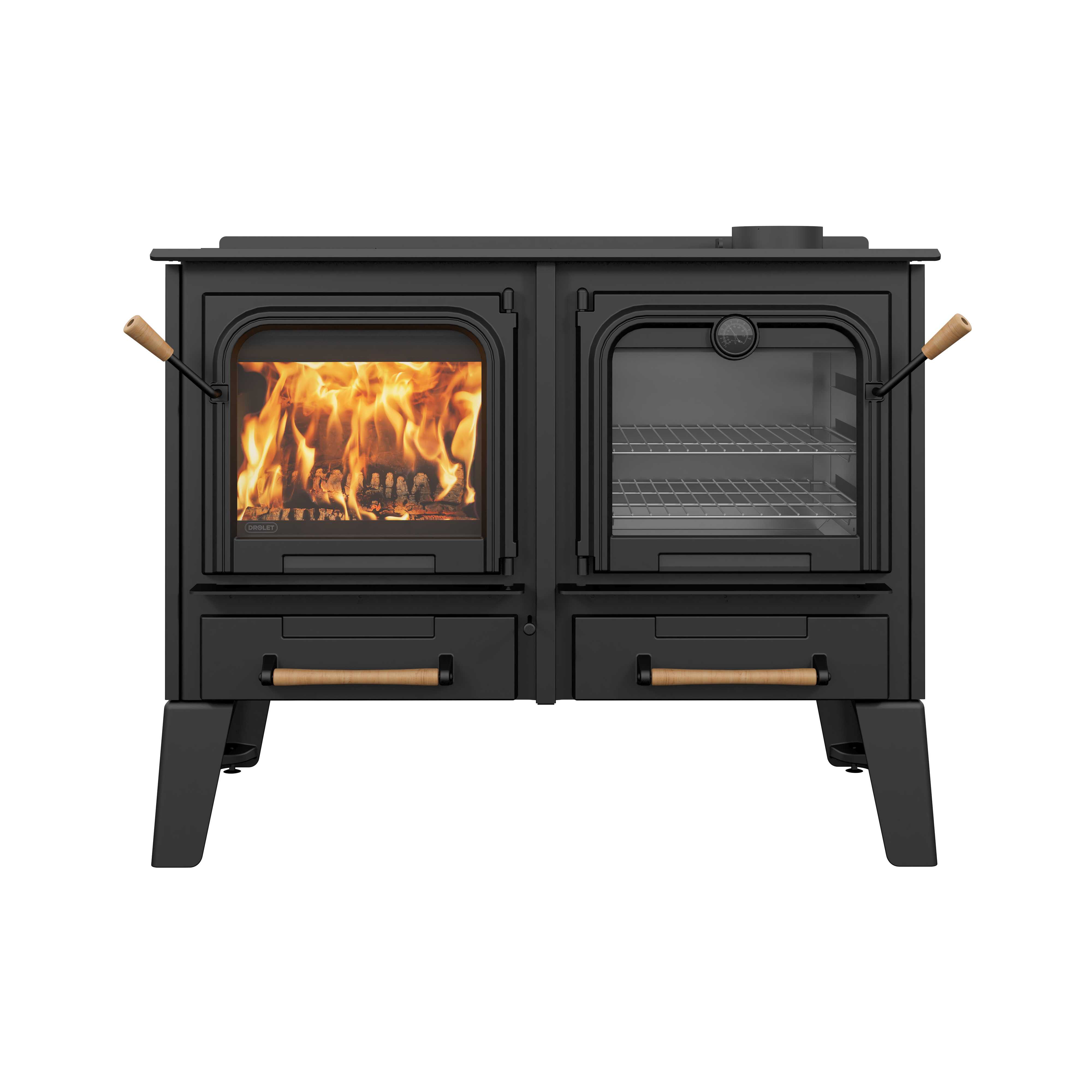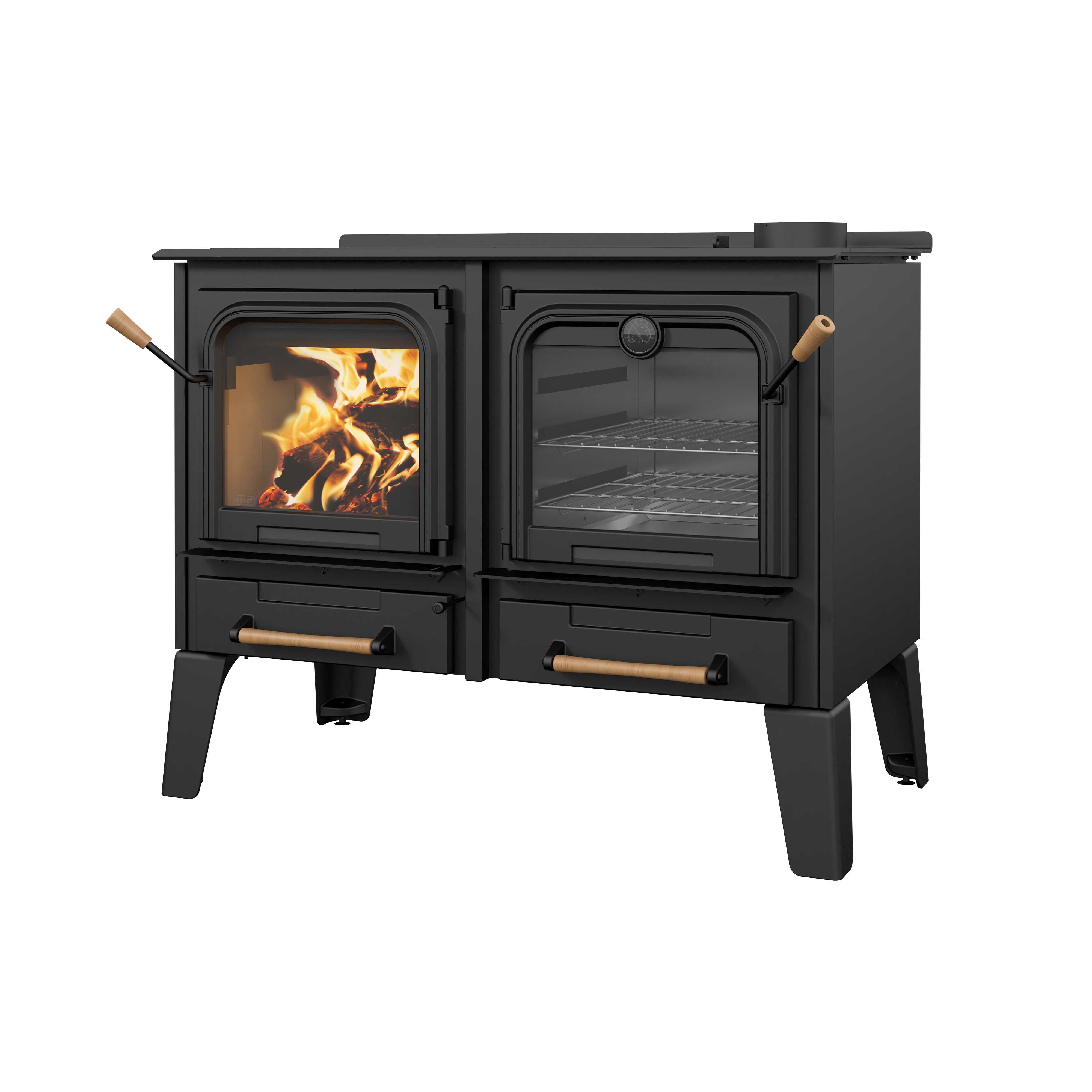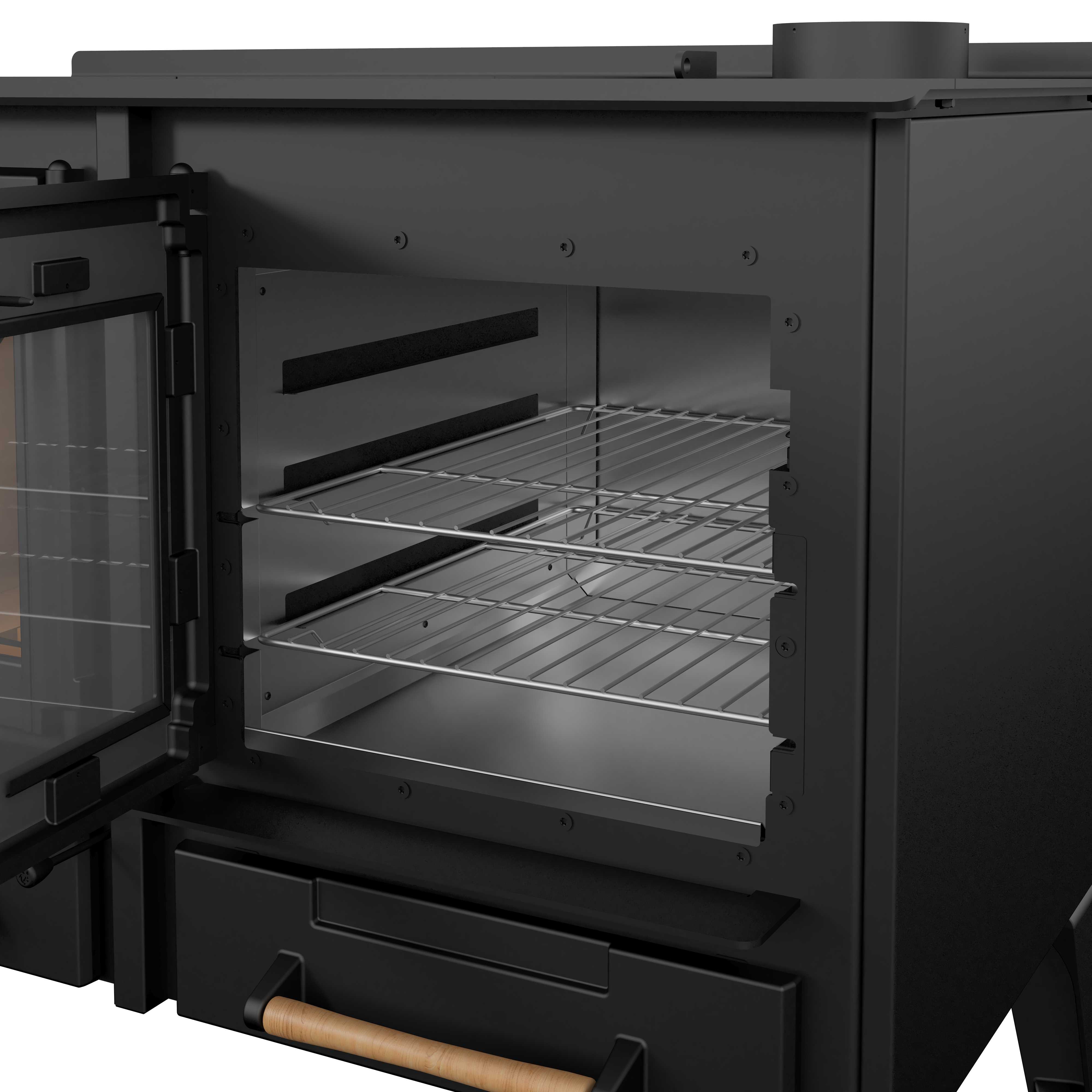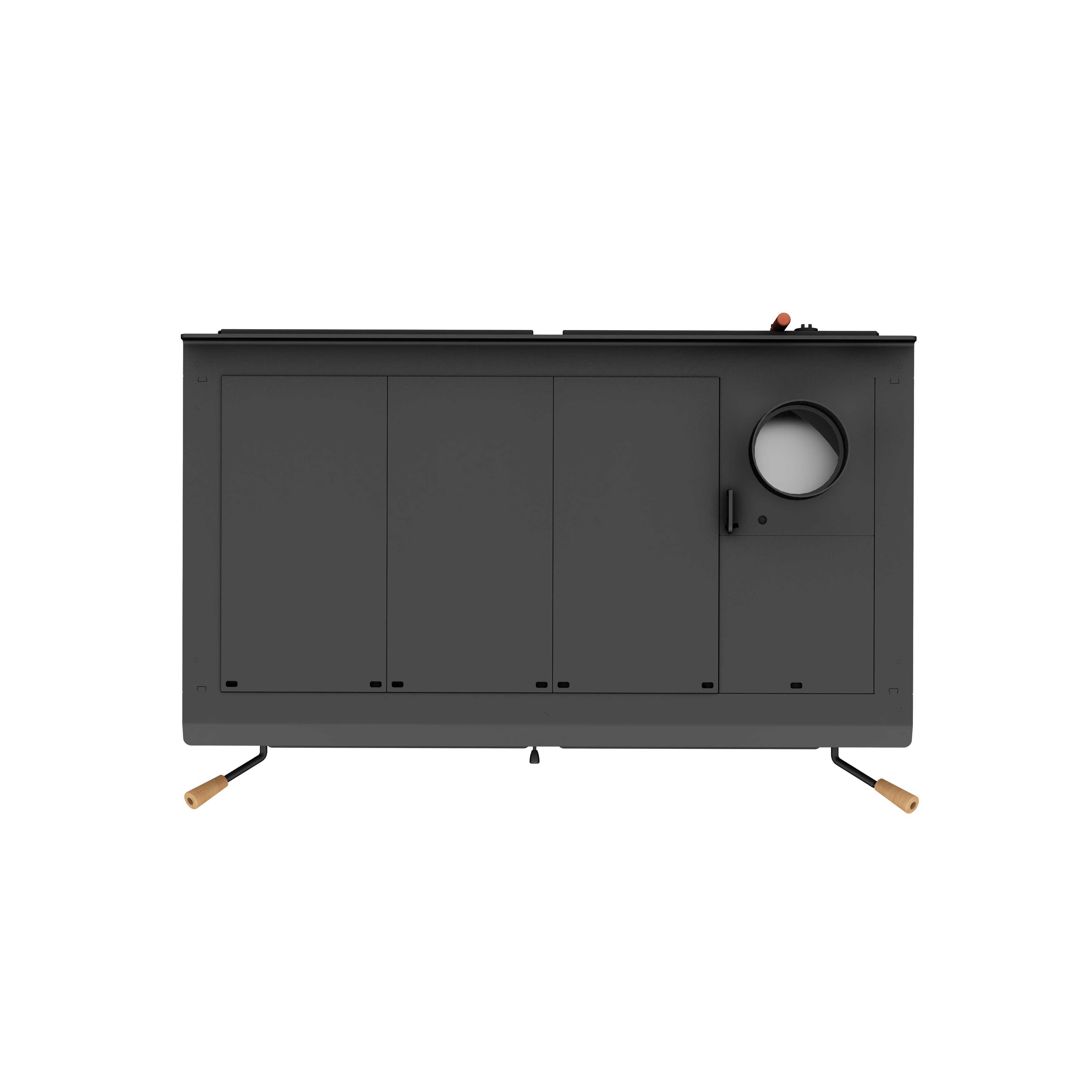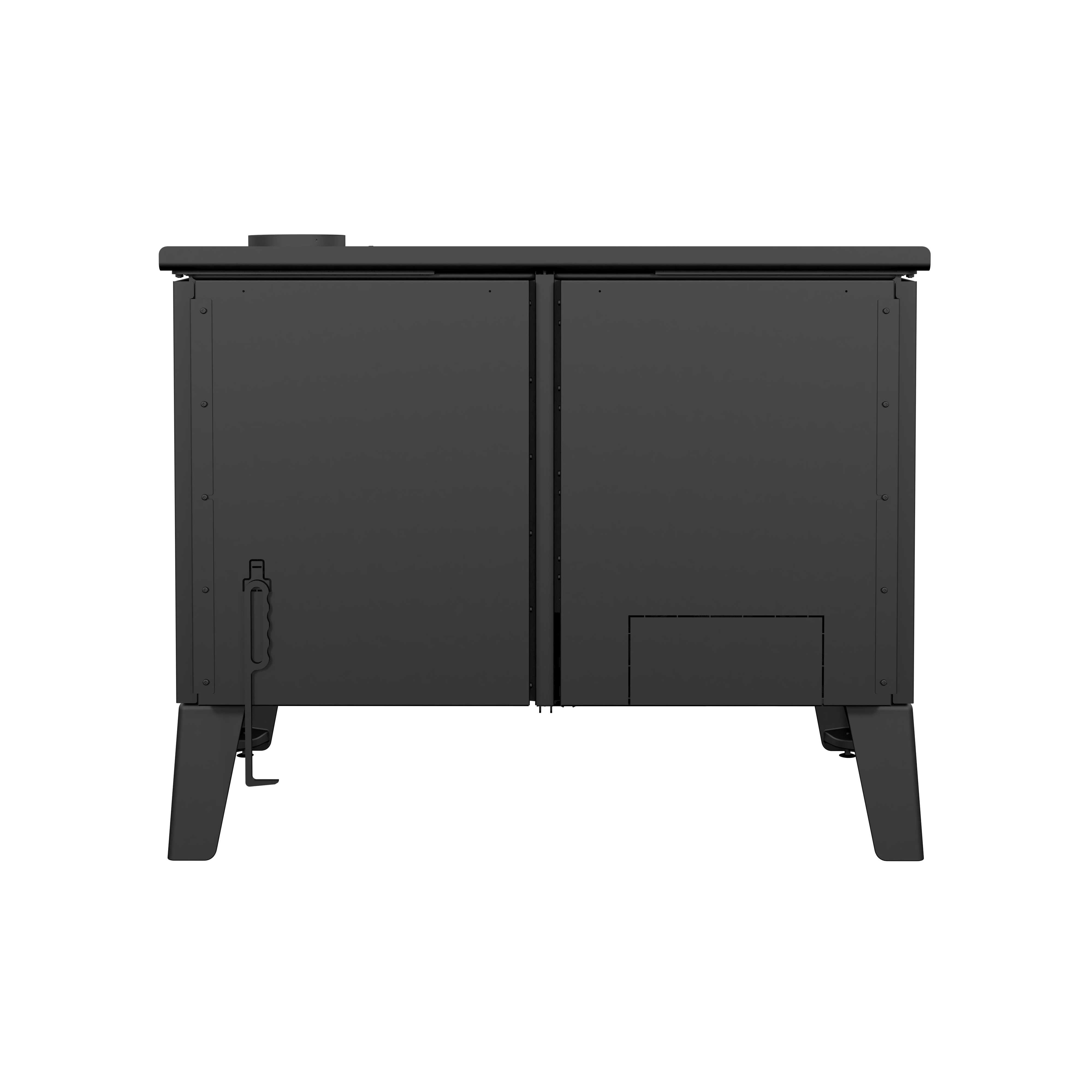 CHIC-CHOC
DB04820
Size
47 1/4" W X 31 1/2" D X 38 3/4" H
Maximum log length
20" (16" recommended)
Volume of the oven
3.3 pi³
Description
The Chic-Choc wood-burning cookstove perfectly combines traditional heat and cooking to enhance your family gatherings. Equipped with a large stainless steel oven and a wide steel cooking surface, it is specifically designed to cook hearty meals for the whole family. Whether you are a fan of meat, fresh bread or Sunday morning brunches, the possibilities are endless!
Providing warmth and comfort, the Chic-Choc is ideal for spaces up to 2300 ft². Its very large combustion chamber (3.3 ft³) and its secondary combustion system that optimizes efficiency allow to reach up to 10 hours burn time with a single load of wood.
This wood-burning cookstove also stands out for its innovative installation method: two separate casings that fit together, that can also be conveniently handled and moved. With its optimized size and reduced clearances, the Chic-Choc is a cook stove that fits perfectly into your room and takes up less space than comparable appliances on the market.
Included: cleaning brush, stainless cooking grids (2), removable bottom of the oven, built-in thermometer, adjustable cast iron legs, ceramic glass, broad spectrum air damper, ash drawer and ash lip.
▪ Steel cooking surface that offers excellent heat conductivity and different thermal zones (cooking and warming), at a height of 37" to cook comfortably.
▪ Large stainless steel oven (17 3/4"W x 21 3/4"D x 14 1/8"H) designed for even cooking
▪Two stainless steel cooking grids (3 positions)
▪ Large door openings simplify loading logs and dishes
▪Up to 10 hours burn time with a single load of wood
▪ 20" logs
▪Ideal for spaces up to 2,300 ft²
▪ EPA exempt
▪Proudly made in Canada
▪Limited lifetime warranty
Any installation must be done according to the data and drawings detailed in the owner's manual.

Other customers also like
Suggestions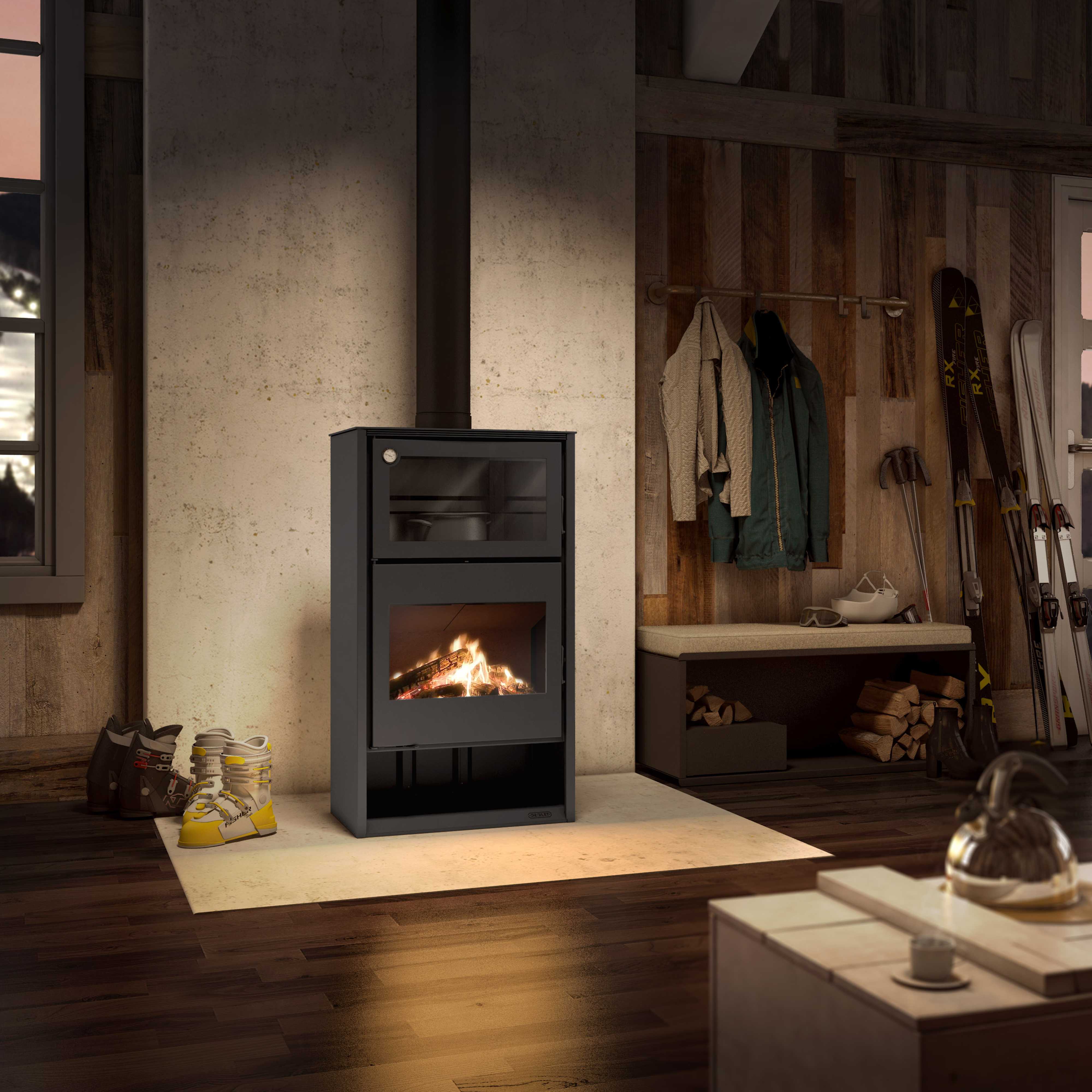 Cookstove | Medium
ATLAS
DB04810
$2,499.00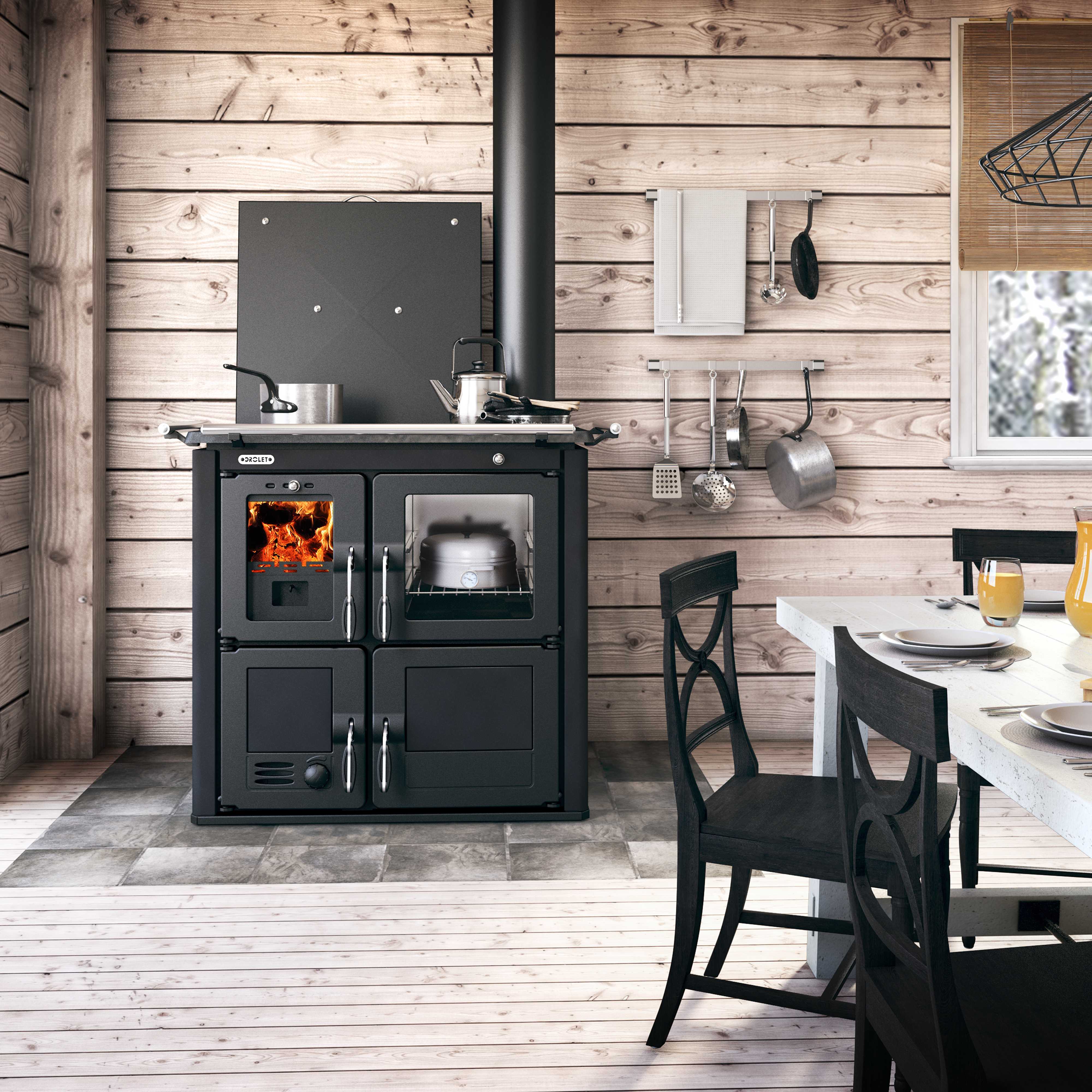 Cookstove | Medium
OUTBACK CHEF
DB04800
$3,799.00
EPA 2020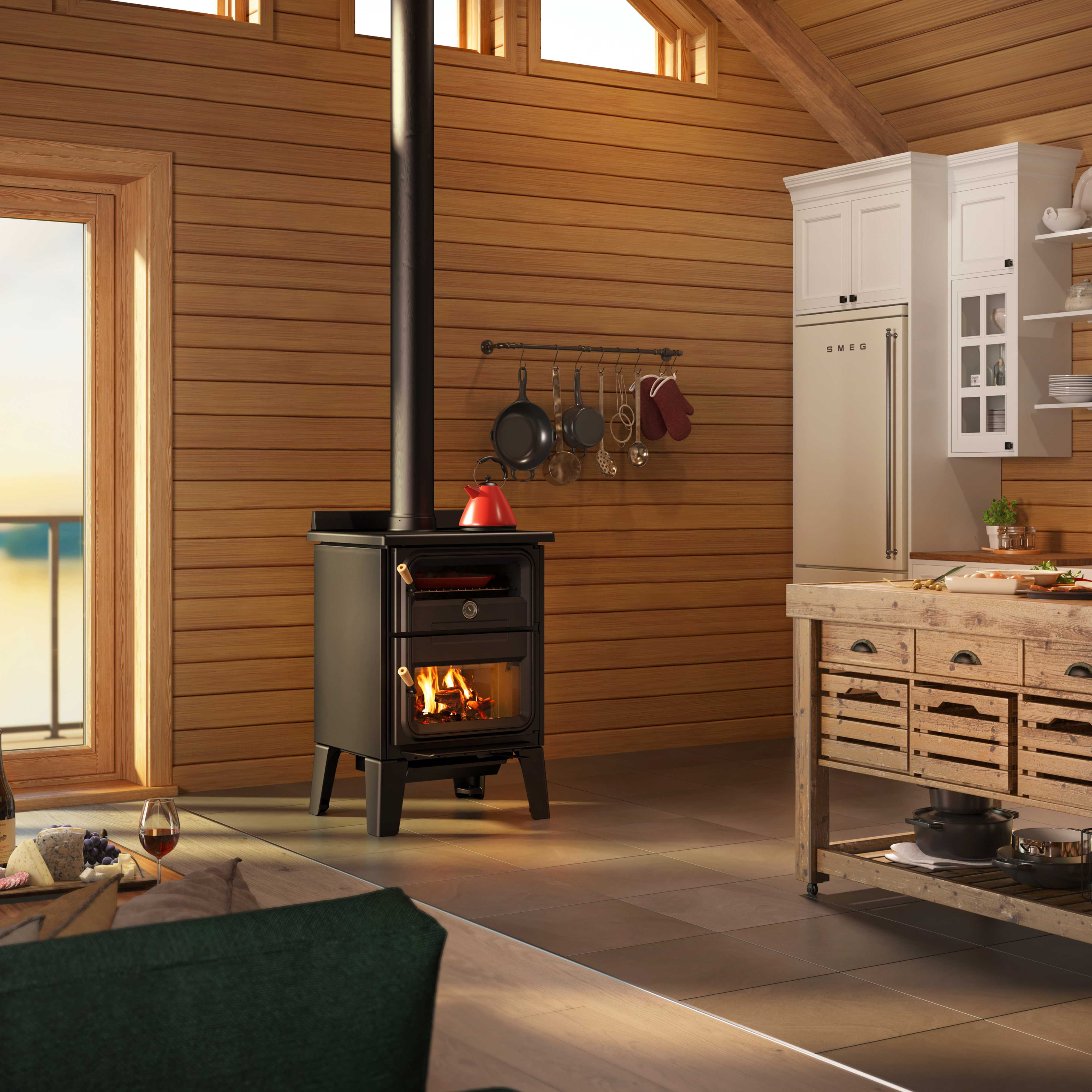 Cookstove | Large
BISTRO
DB04815
$2,499.00
What our other customers are saying
Review
Share your opinion with others
Your comments are important for us. Share your experience of using or installing a Drolet appliance, or even on customer service with our team!
5 ★
0
4 ★
0
3 ★
0
2 ★
0
1 ★
0
Be the first to write a review