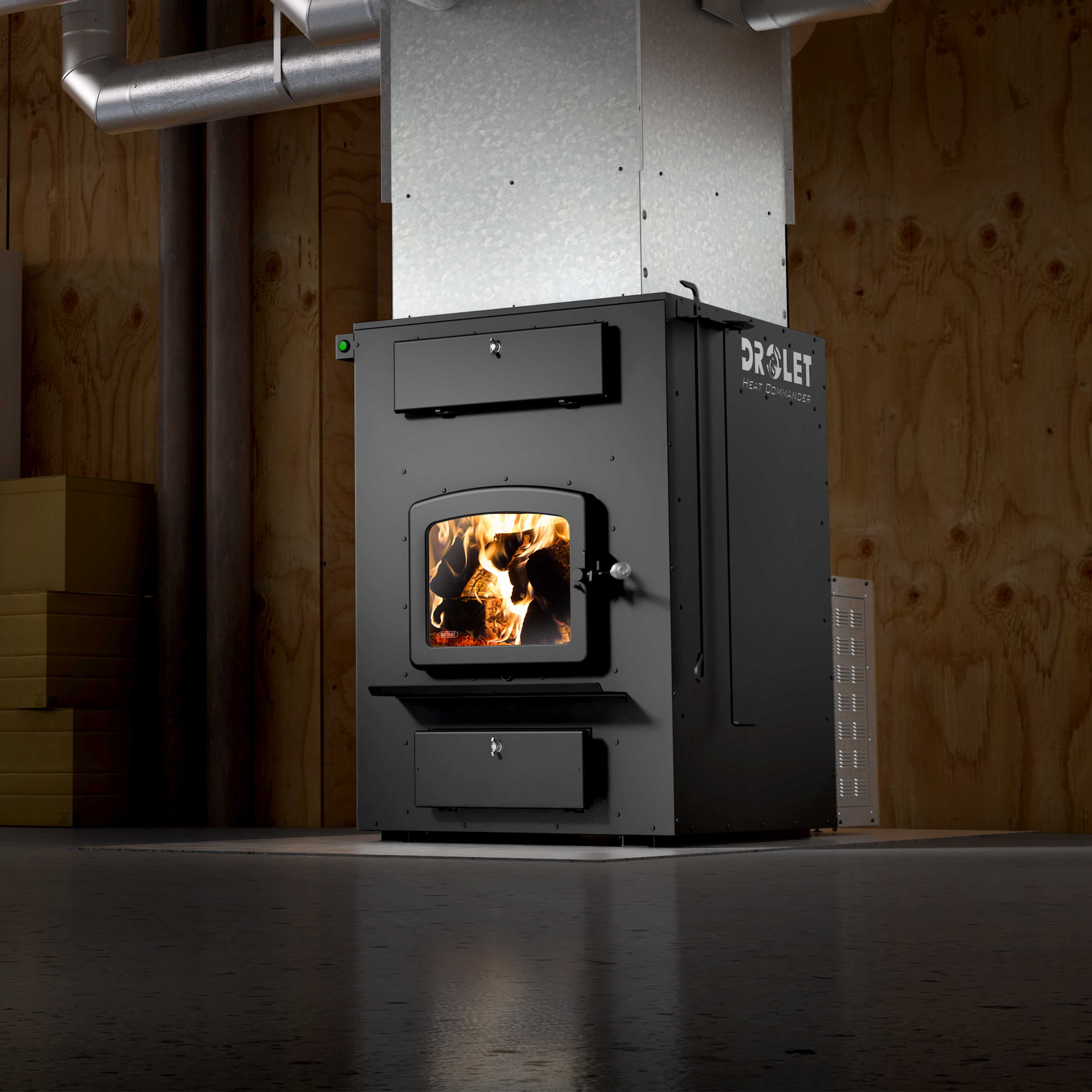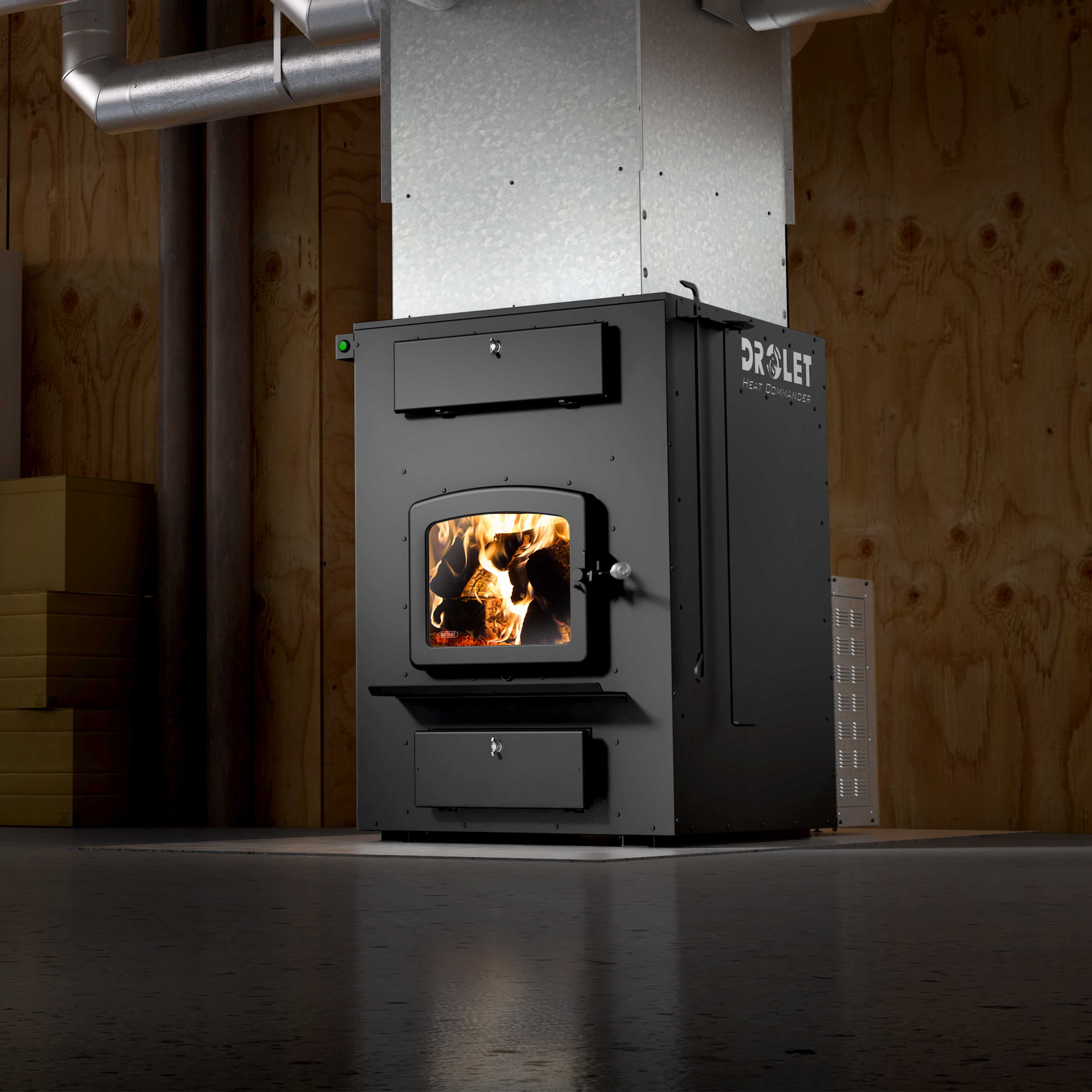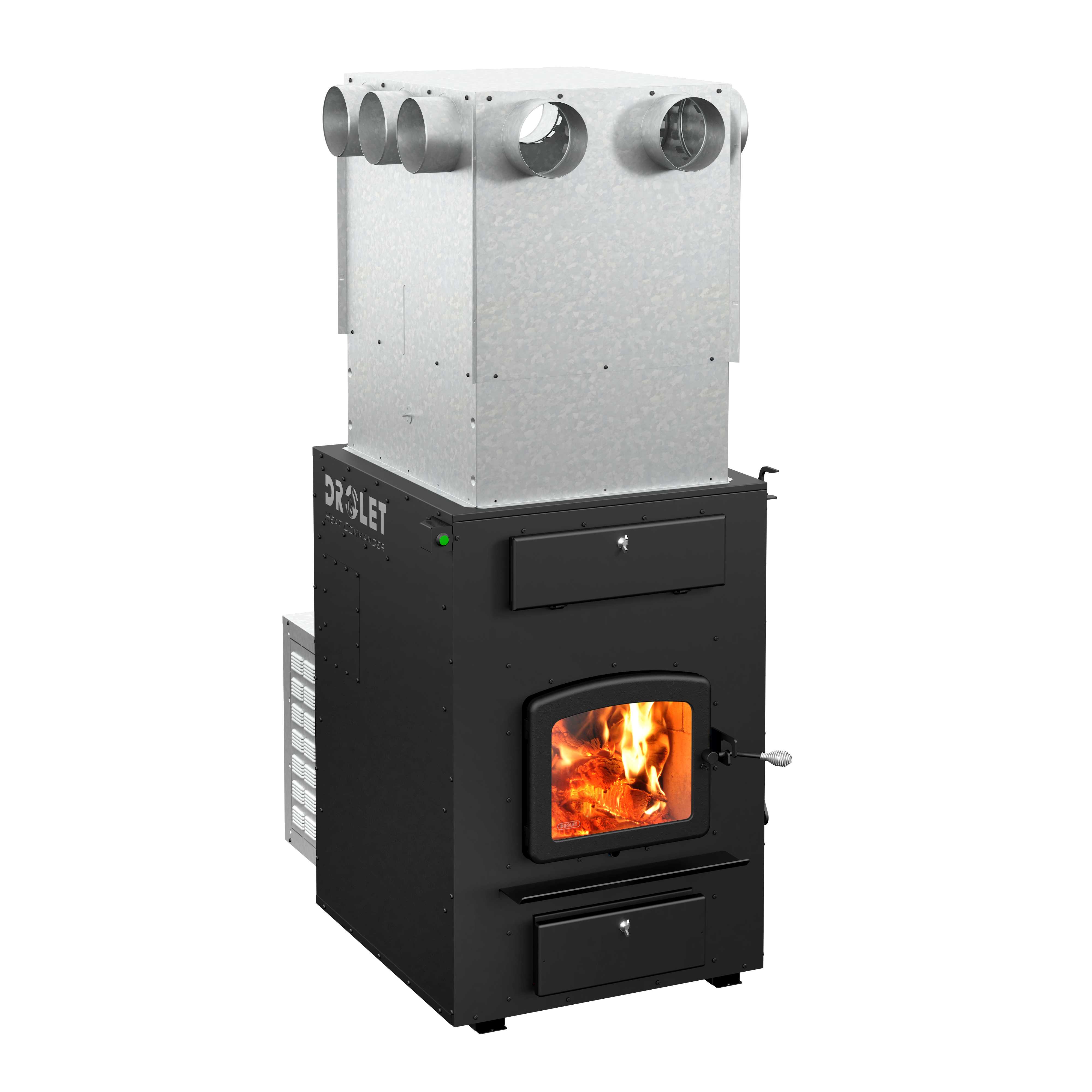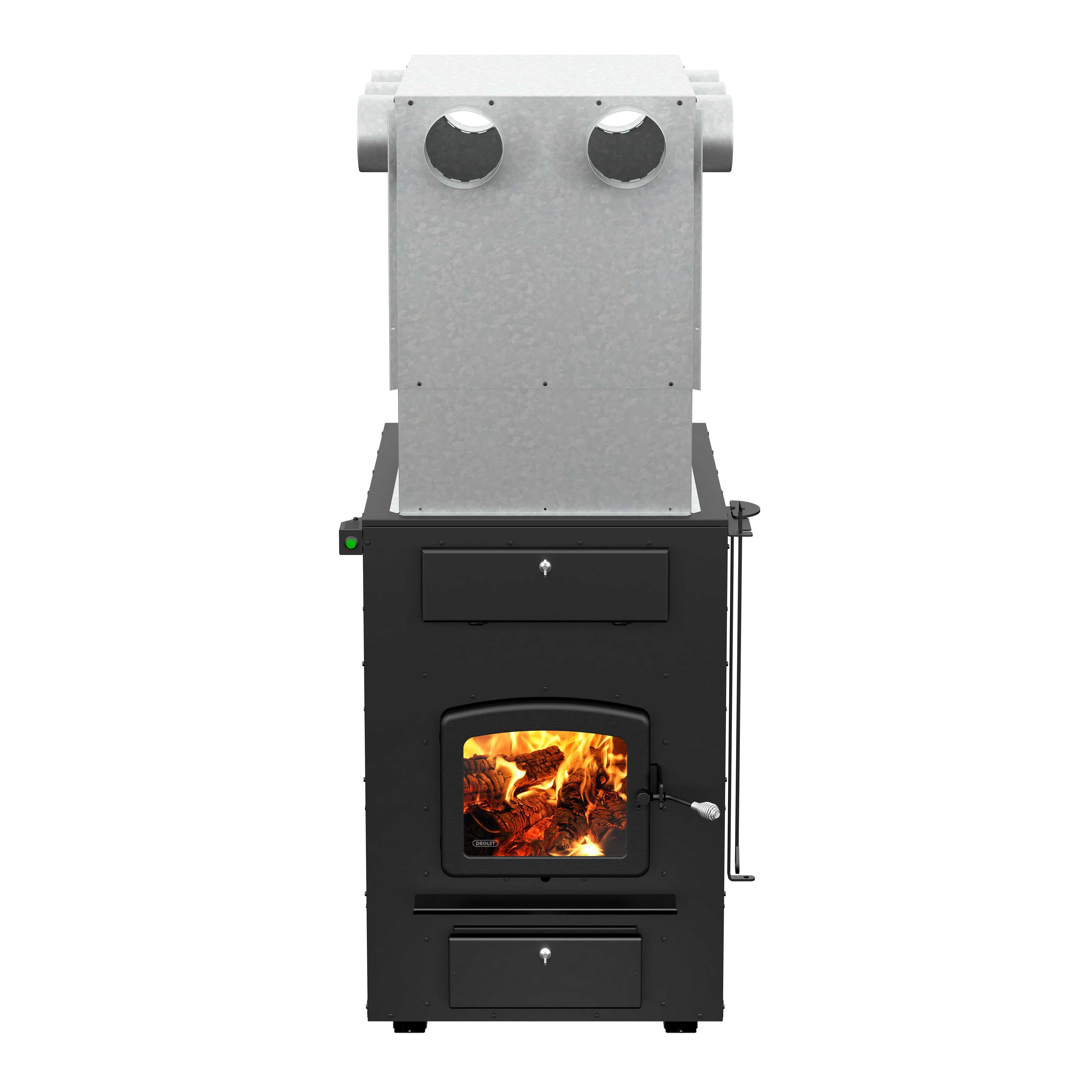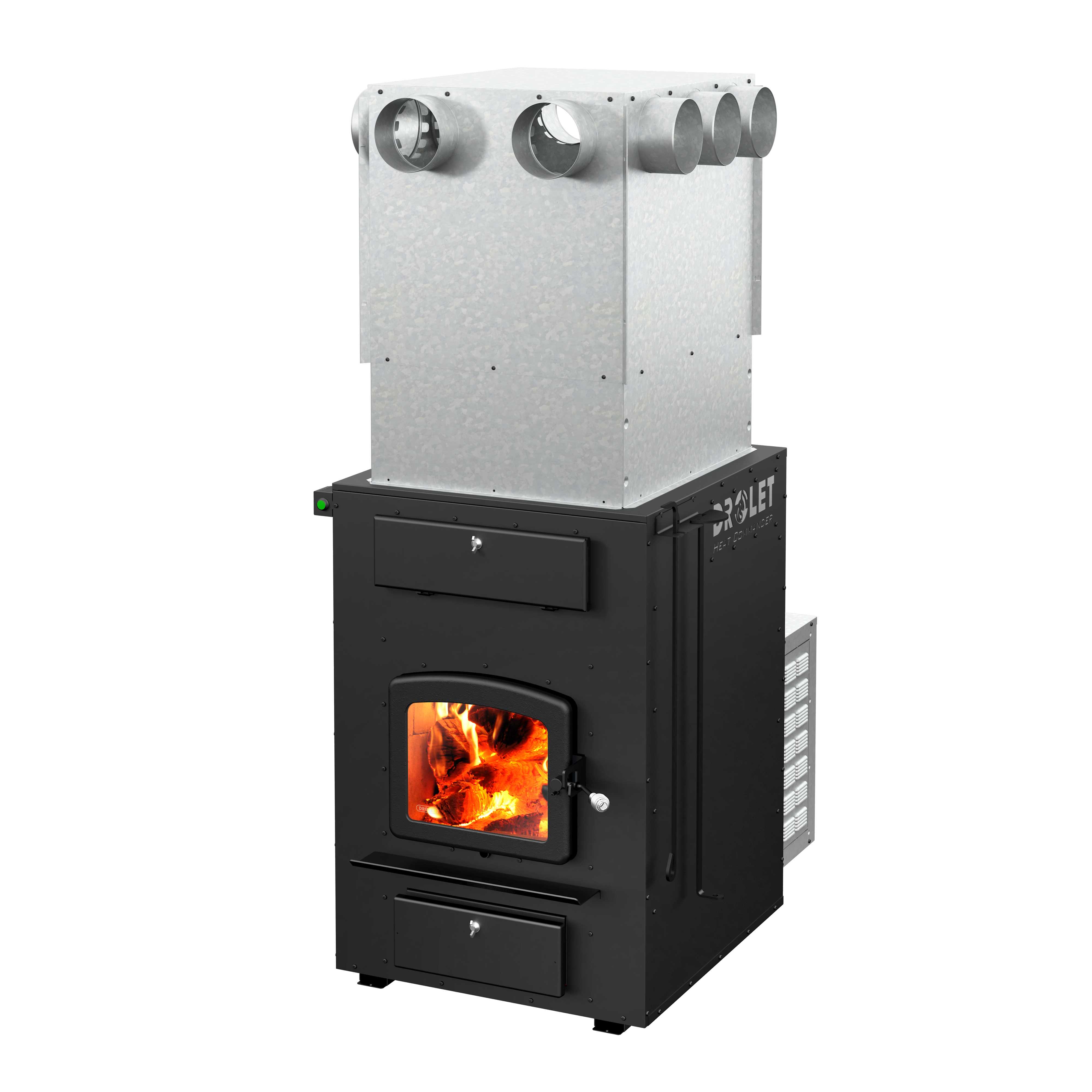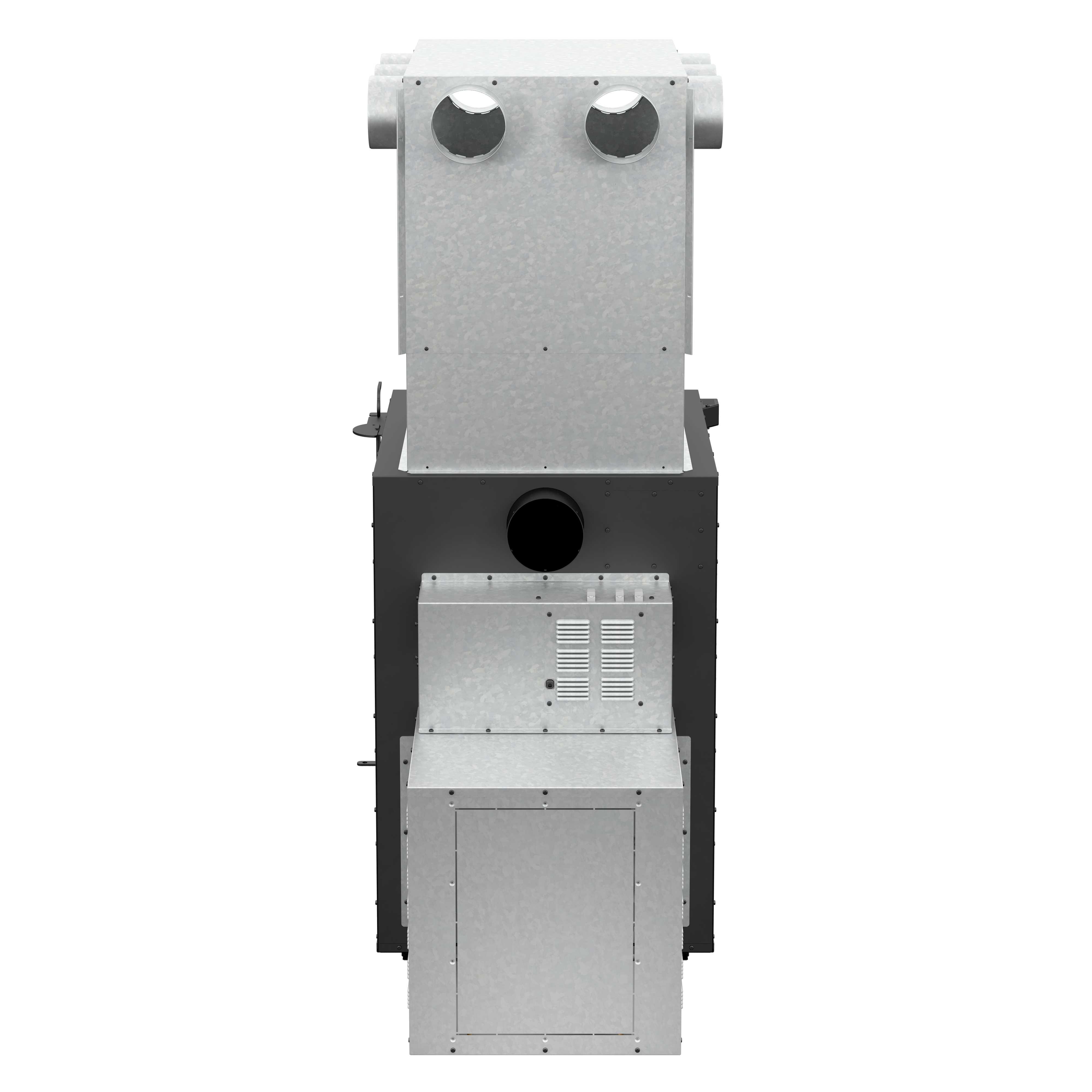 HEAT COMMANDER
DF02003
Recommended heating area
1,000 - 2,500 ft²
Description
Among the most efficient systems on the market based on distributed energy, the Heat Commander is a central heating system that is both cutting edge and accessible thanks to its innovative design and ease of use. EPA certified, its 310,000 BTU capacity makes this furnace versatile and ideal for heating spaces up to 2,500 ft². The Heat Commander's overall thermal power is notably much higher than most comparable systems.
Result of our victory in an international innovation competition, the Heat Commander is the very first wood furnace on the market to offer Dual Fire© technology with a two-stage electronic combustion control. Find peace of mind with a self-regulated combustion that allows easy ignition. Its automated air supply and flame adjustment systems synchronize with your thermostat to offer additional safety, optimize comfort and reduce emissions with minimal maintenance.
Included: blower, thermostat, hot air plenum, combustion-state indicator light, automated combustion control, ash lip, ash lip, ash drawer, poker and scraper
▪ Intuitive start mode for fast and clean ignition
▪ Optimized combustion for low creosote formation
▪ Uninterrupted heat with on-demand boost based on thermostatic demand
▪ Among the lowest burn rates on the market (firewood savings)
▪ Up to 10 hours burn time
▪ 3.6 ft³ firebox
▪ 21" logs (loading over depth and width)
▪ EPA certified
▪ Proudly made in Canada
▪ Limited lifetime warranty
▪ Air filters help filter dirt before distributing hot air in your installation in addition to protecting the blower. The use of filters is strongly recommended.
▪ The fresh air return adapter can be added to the blower box to increase the efficiency of your system. This option allows you to take fresh air from the rooms and bring it to the furnace to be heated and redistributed in these same rooms. It allows more even air circulation to increase comfort.
In the USA, get a 26% tax credit on your Drolet Heat Commander purchase
The first tax credit that covers the cost of the appliance, chimney, air distribution ducts, labor for installation and related material. Click here to download the manufacturer's certificate of qualification .
Any installation must be done according to the data and drawings detailed in the owner's manual.
Manufacturer promotions to claim
Get $150 cash back with the purchase of an Heat Commander II (DF02003) wood furnace. Valid on purchases made between October 1-31, 2023.
How to claim?
Purchase the promotional unit.
Go to the Promotions section of the Drolet website http://bit.ly/46usHv3
Fill out the form to claim your promotion.

Other customers also like
Suggestions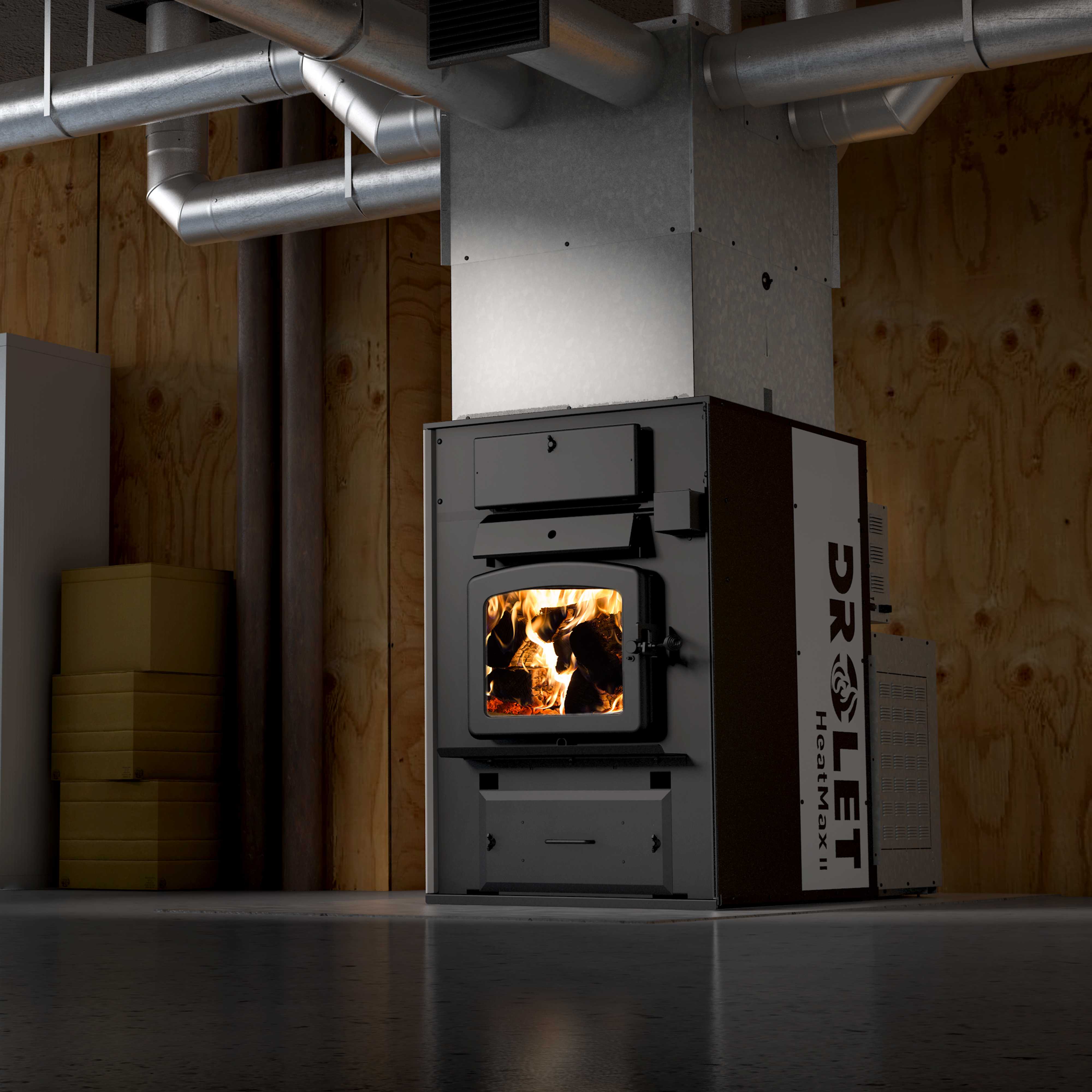 Wood Furnace | Medium
HEATMAX II
DF01001
$2,999.00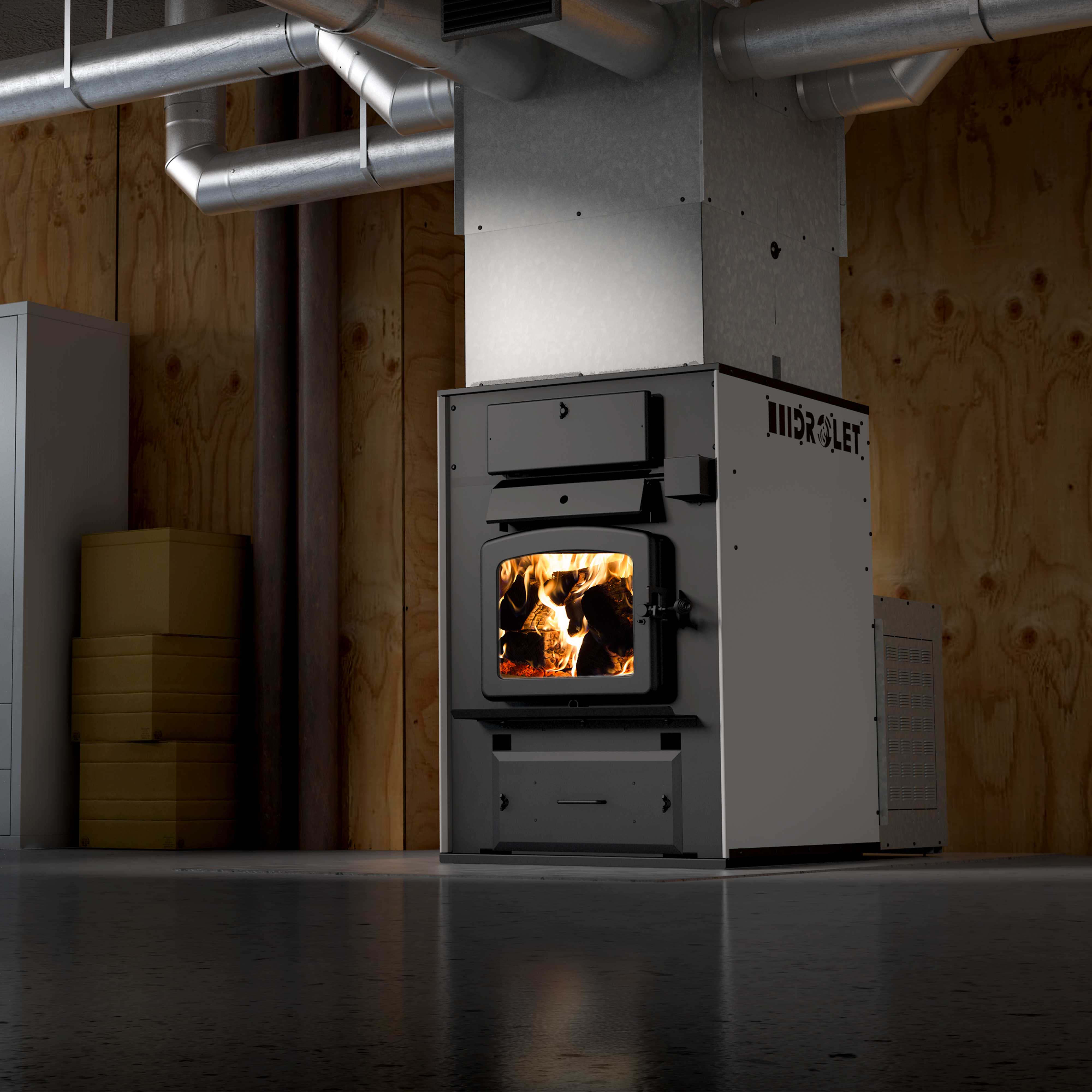 Wood Furnace | Medium
TUNDRA II
DF02001
$2,999.00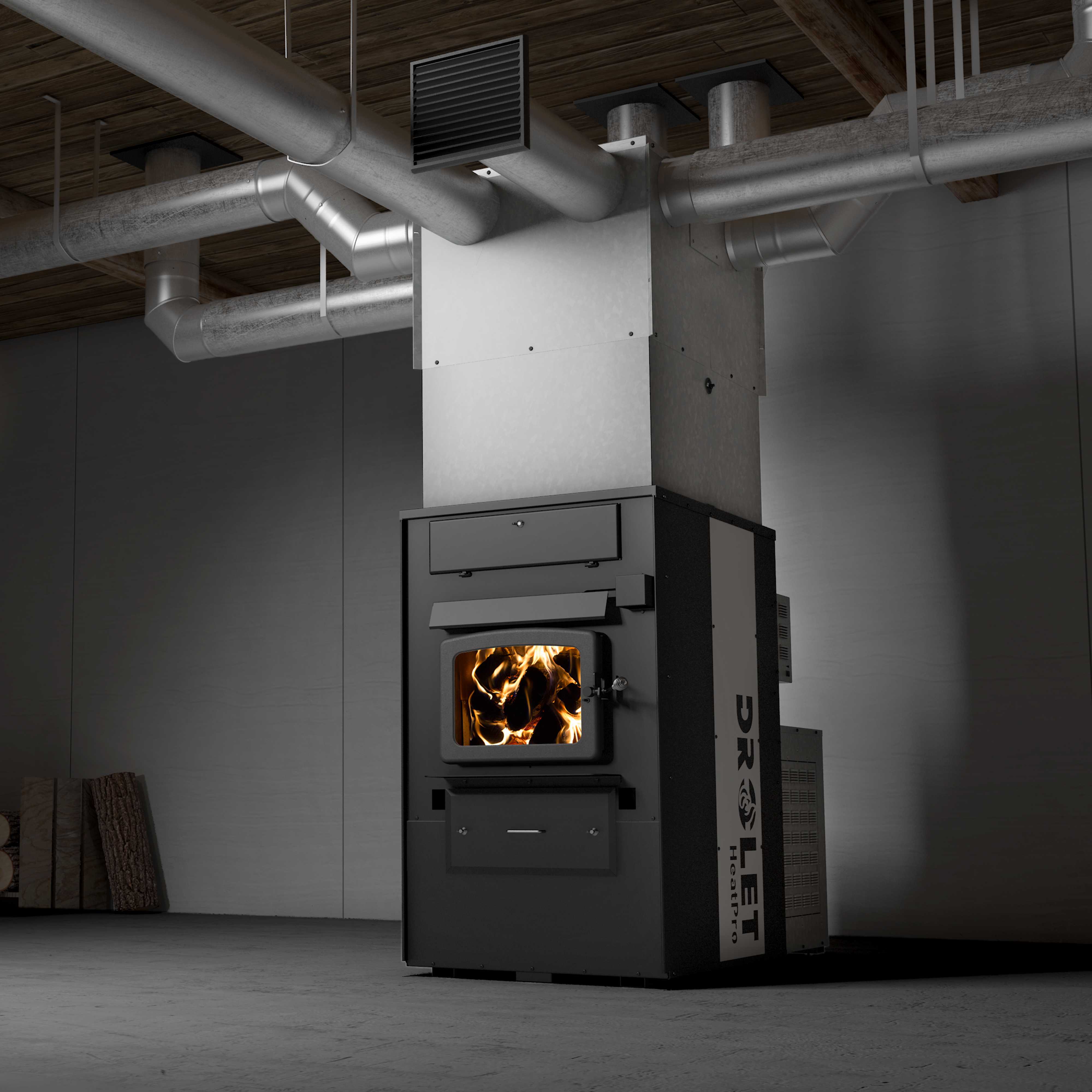 Wood Furnace | Extra Large
HEATPRO
DF03000
$3,699.00
What our other customers are saying
Review
Share your opinion with others
Your comments are important for us. Share your experience of using or installing a Drolet appliance, or even on customer service with our team!
5 ★
0
4 ★
0
3 ★
0
2 ★
0
1 ★
0
Be the first to write a review